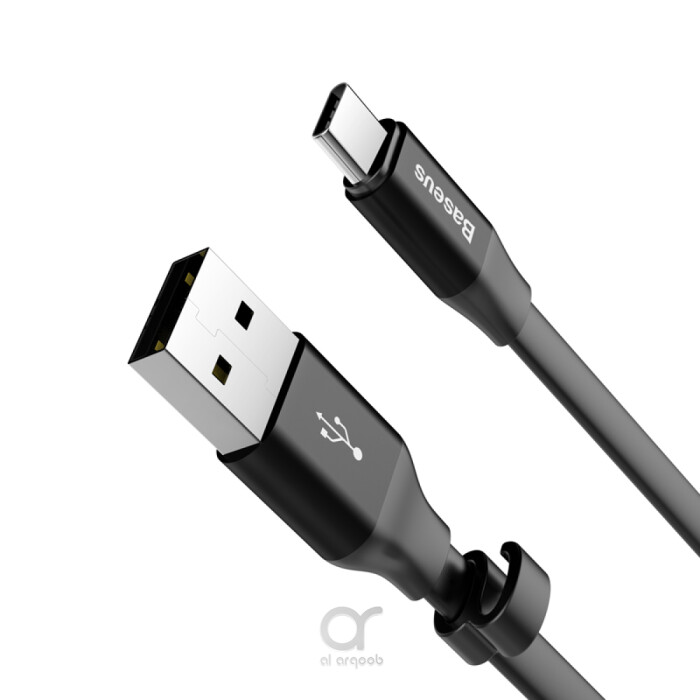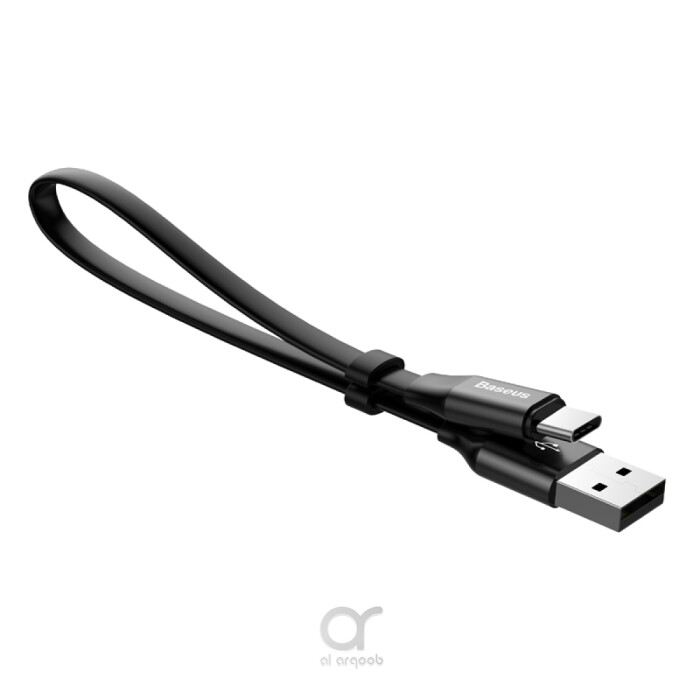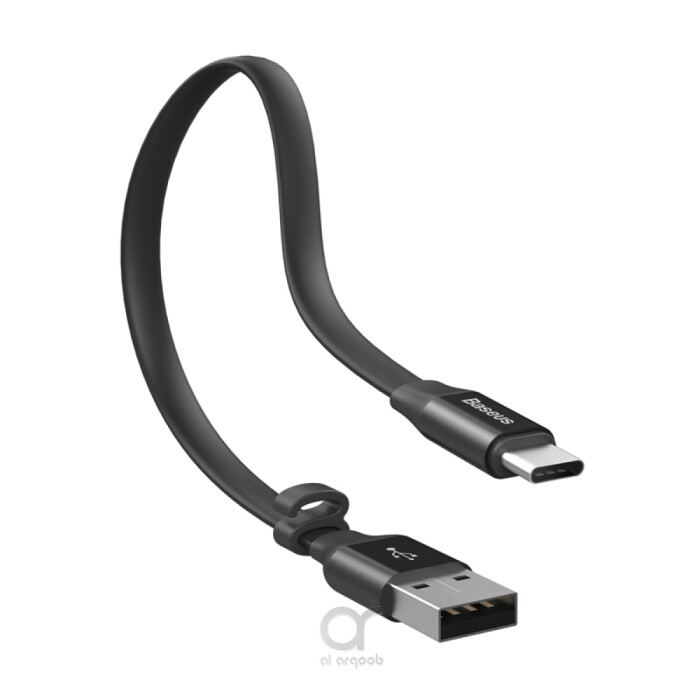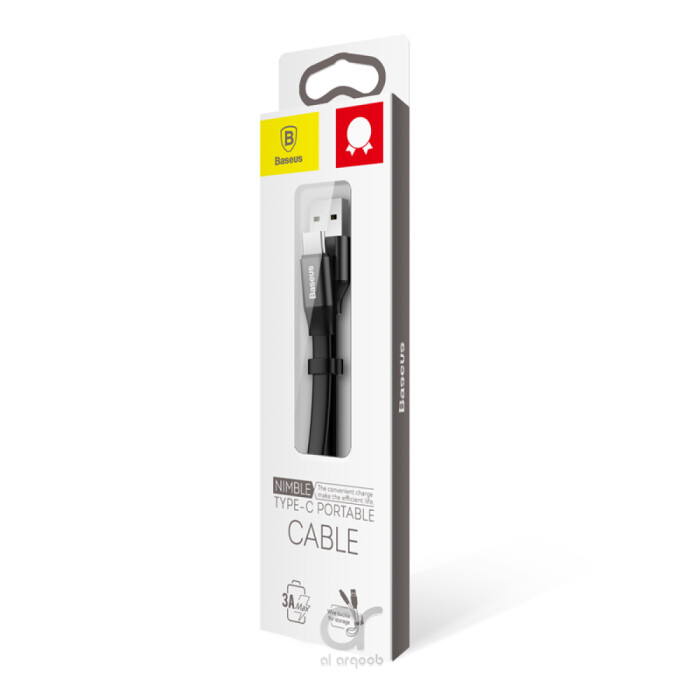 Baseus
Baseus Nimble Type-C Portable Cable 23CM – Black
Product number: CATMBJ-01
Barcode: 6953156257375
A flat USB / USB-C cable with a length of 23 cm . For loading and transferring data from devices equipped with the above-mentioned ports. Perfect for power banks.
Comfortable transport - Small length, low weight and a practical hitch make Baseus Nimble a perfect accessory to take on any journey. No annoying tangling and stuffing of the cord that could damage it.
Instant and safe charging - The current of 2A and thick wires inside the cable is a guarantee of fast and safe energy renewal.
Aluminum plugs - Elegant and durable. Resistant to abrasion and oxidation . Even after thousands of connections, they will still plug into ports smoothly and reliably.
Durable and durable - The cable is made of high quality TPE , extremely flexible and resistant to high temperatures or bending . You don't have to worry about the entire cable being thrown away with an accidental tug.
For charging and data transfer - Regardless of whether you want to charge your phone or transfer data , Baseus Nimble will always be up to the task.
This Item is out of stock
Product Overview
With 3A current output for charging efficiently and quickly
Only 23cm length and with wire buckle design, it is more convenient for a power bank to charge and connect the notebook to transfer data
In addition to charging, it can meet the need for connecting the computer to copy data at any time
With bold high-quality wire core, it has strong charging and transfer performance, speeding up charging by 30 percent
The interface adopts high-quality TYPE hardware material which is solid and durable after thousands of tests
It is reversible that can be plugged in both ways