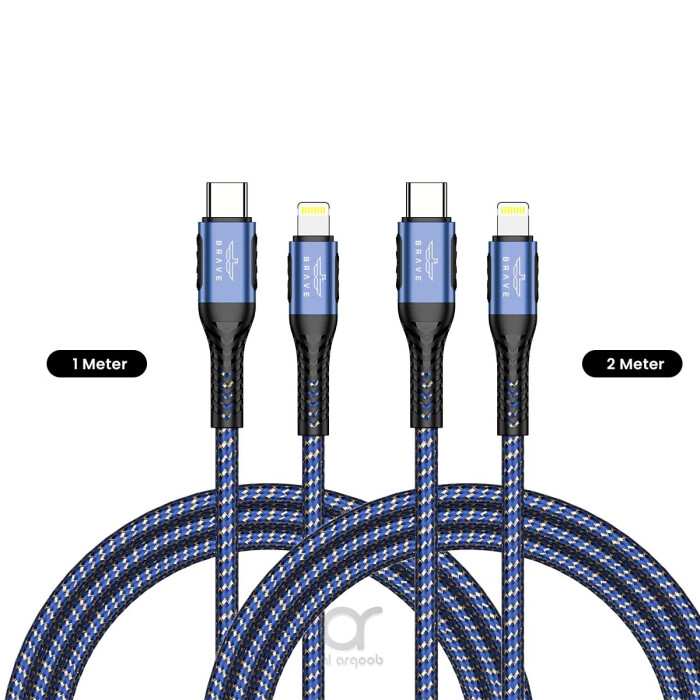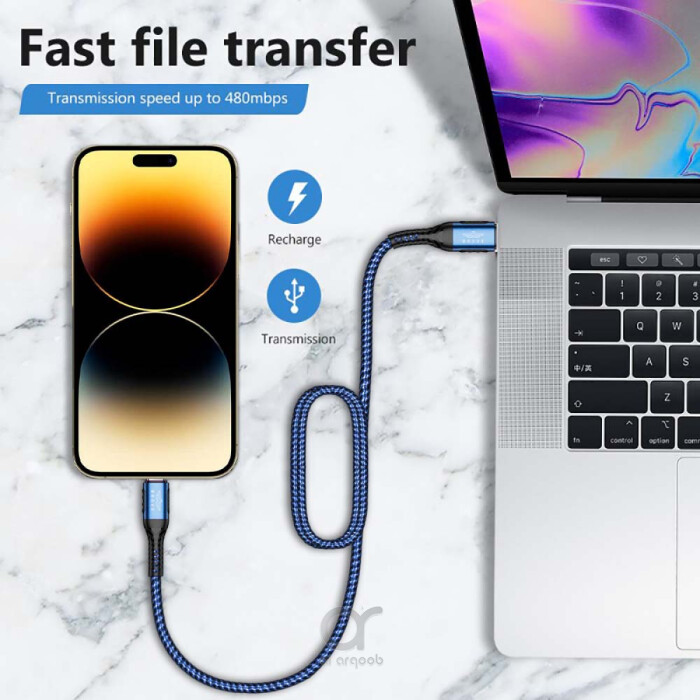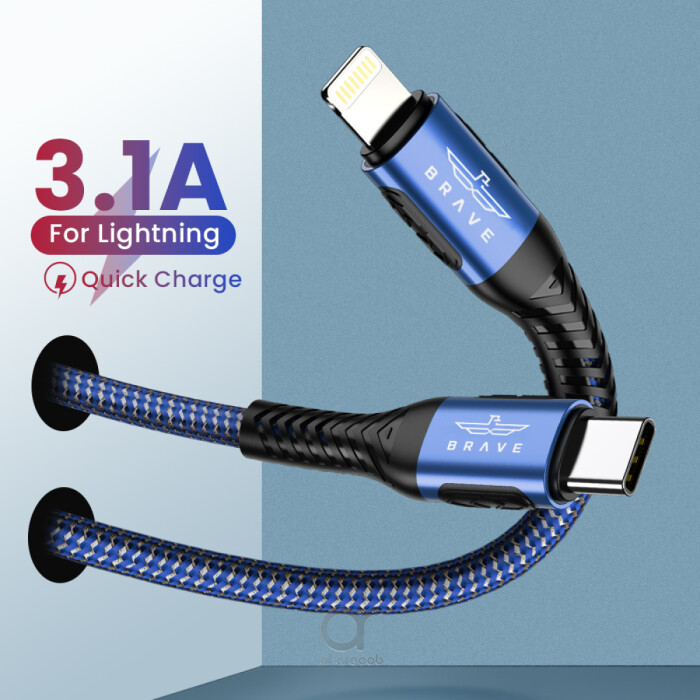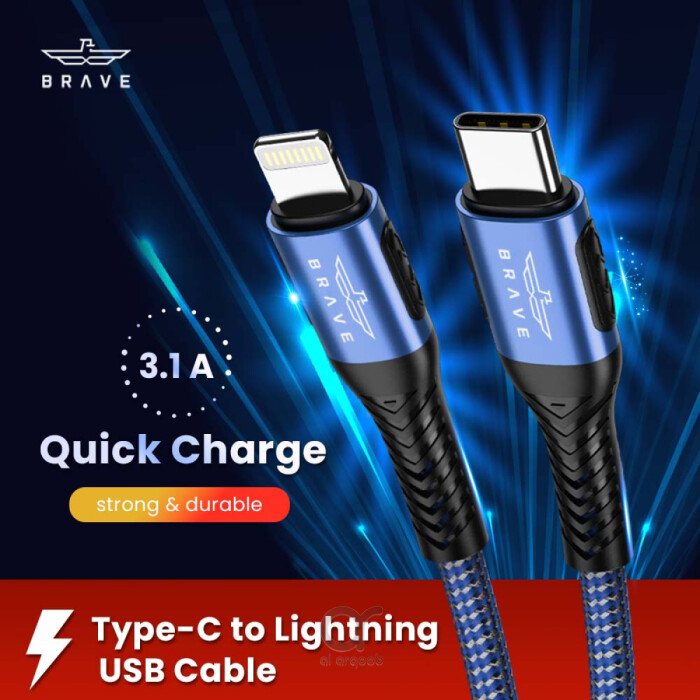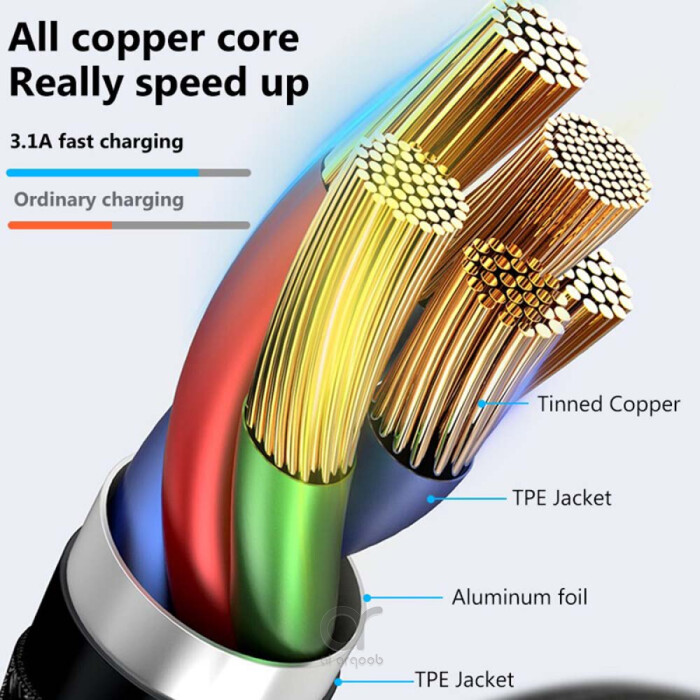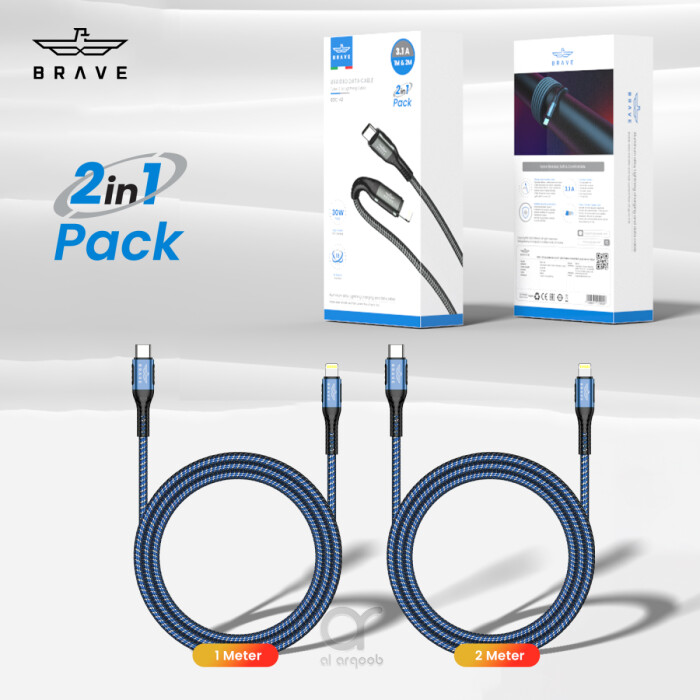 Brave
Product number: BDC-43
Barcode: 7456871210124
Integral Seamless stretch process, high pressure resistance. Aluminum alloy shell by micro-arc oxidation process makes the shell surface harder and more wearable. Nylon braided with a tested 10000+ bend lifespan.
This practical cable can be easily used not only at home but also at work or on vacation, for example. The included Velcro fastener makes it much easier to store and transport. Now you can easily take it anywhere you need it, avoid tangling and take.
The nylon braid protects the cable from bending, stretching, and even breaking providing it with extraordinary strength and flexibility.
The nylon braid makes the cable durable and wear resistant. Supports devices with a lightning port, protecting them from overcharging.
The USB C connector is compliant with the Industrial Standard so that it can fit the port of your device snugly and make sure constant connection and not worrying about its falling from the port.
BRAVE USB-C to Lightning 3.1 cable also supports data transfer rates up to 480Mbps, 1G files will be transferred within 30s. It is convenient and easier to transfer the files, video, video clips, photos, movies.

Free UAE shipping over AED 150
Product Overview
Introducing the Brave Braided Data Cable Type-C to Lightning Cable - a versatile charging cable that's designed to keep up with your active lifestyle. This durable cable is made with high-quality materials that ensure maximum durability, flexibility, and longevity. It's a perfect choice for those who want a reliable cable that can keep up with their busy schedule.
The Brave Braided Data Cable is compatible with various devices that feature a Type-C to Lightning port, including iPhones, iPads, and iPods. It supports fast charging with a power output of up to 30W, which means you can quickly recharge your device even when you're in a hurry. With a length of 1m or 2m, you can easily connect your device to a power source or transfer data without worrying about the cable being too short.
This cable is designed with a braided nylon exterior that provides additional protection against wear and tear, tangles, and fraying. The interior of the cable is reinforced with strong copper wires that ensure reliable data transfer and charging speeds. The connectors are also made with aluminum alloy and are resistant to corrosion, ensuring that they last longer than regular cables.
The Brave Braided Data Cable Type-C to Lightning Cable is available in two lengths (1m or 2m) and two colors (black or red). Whether you're at home, in the office, or on the go, this cable is the perfect solution for your charging and data transfer needs. Buy now and experience the convenience and reliability of the Brave Braided Data Cable!