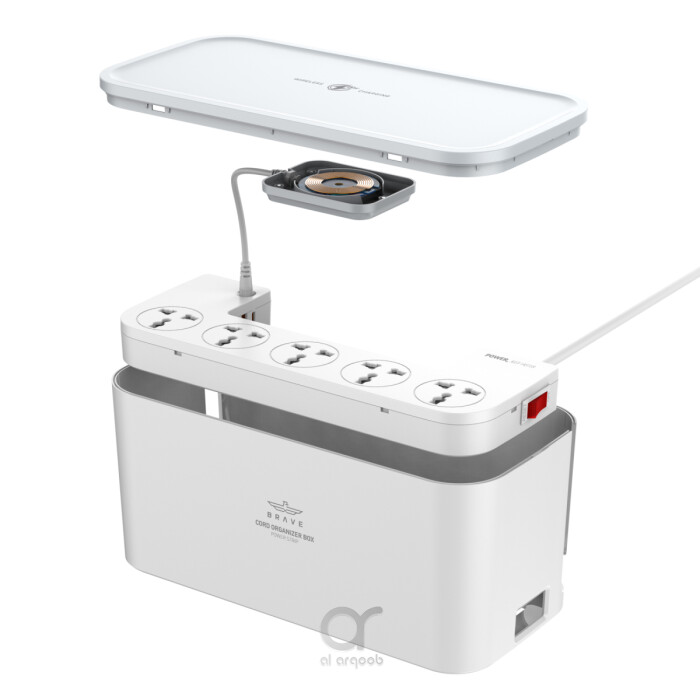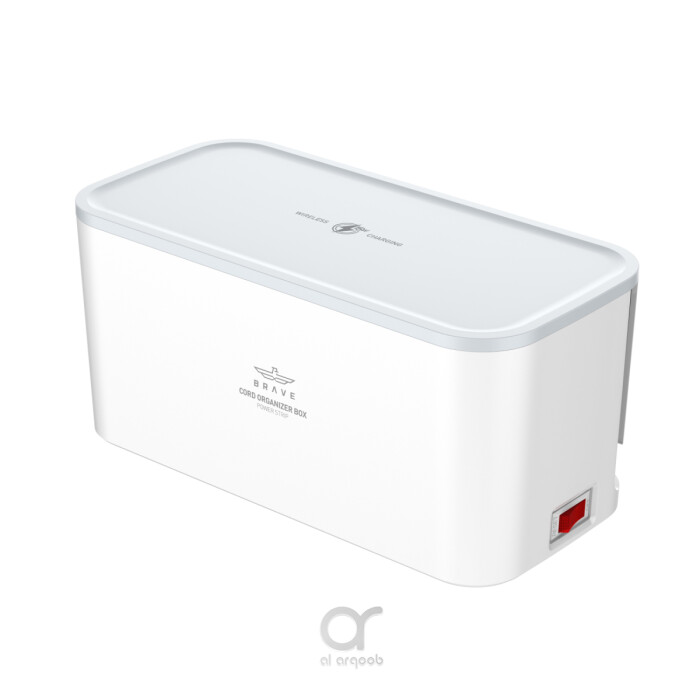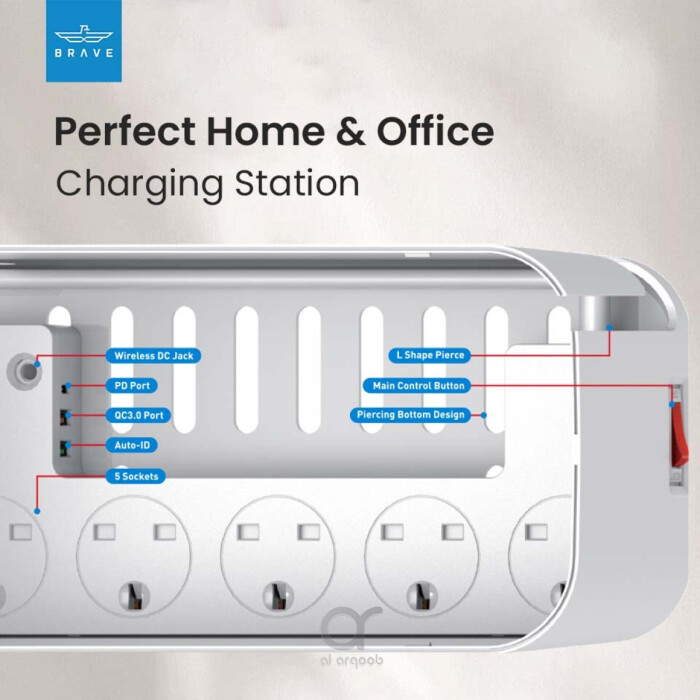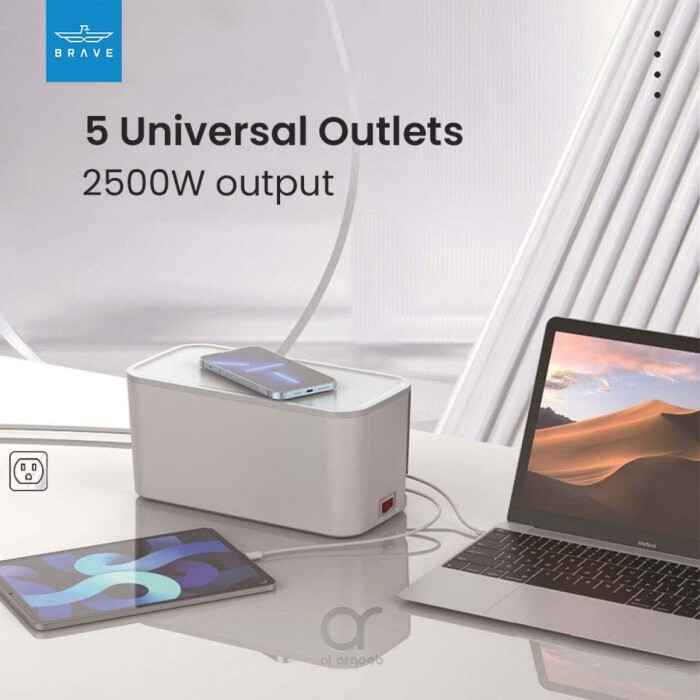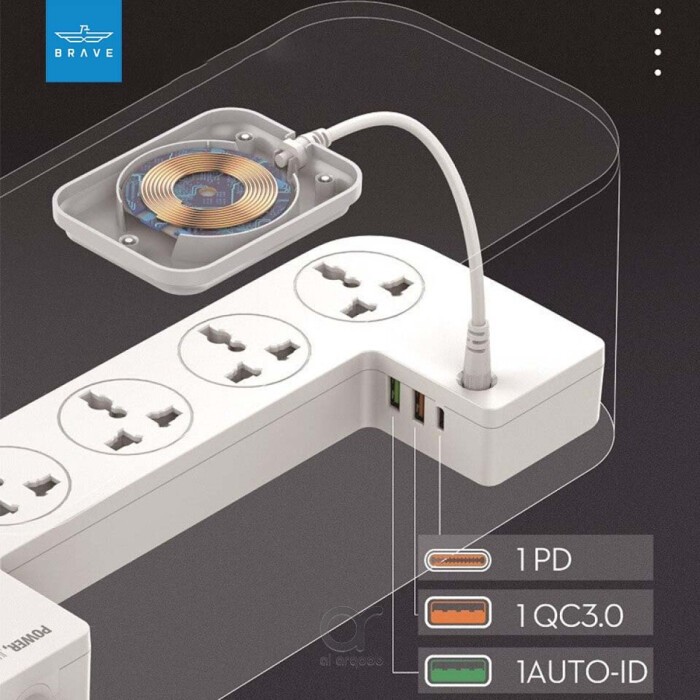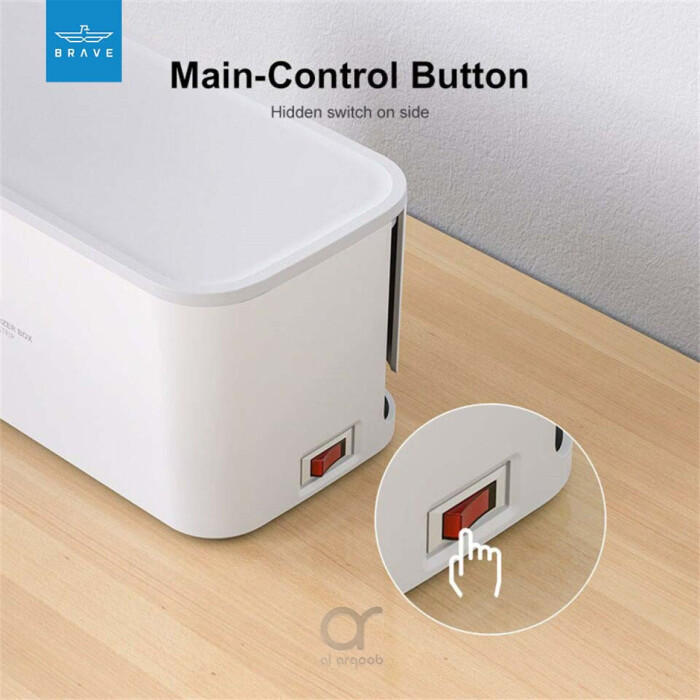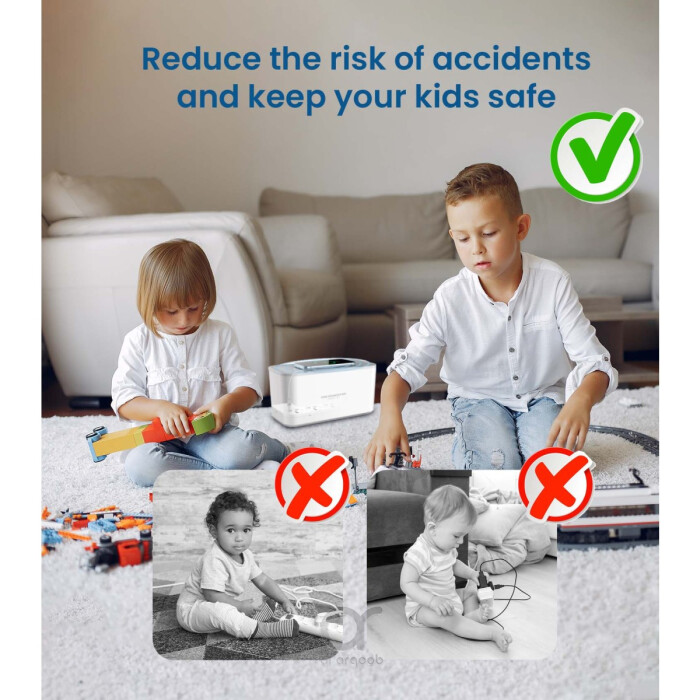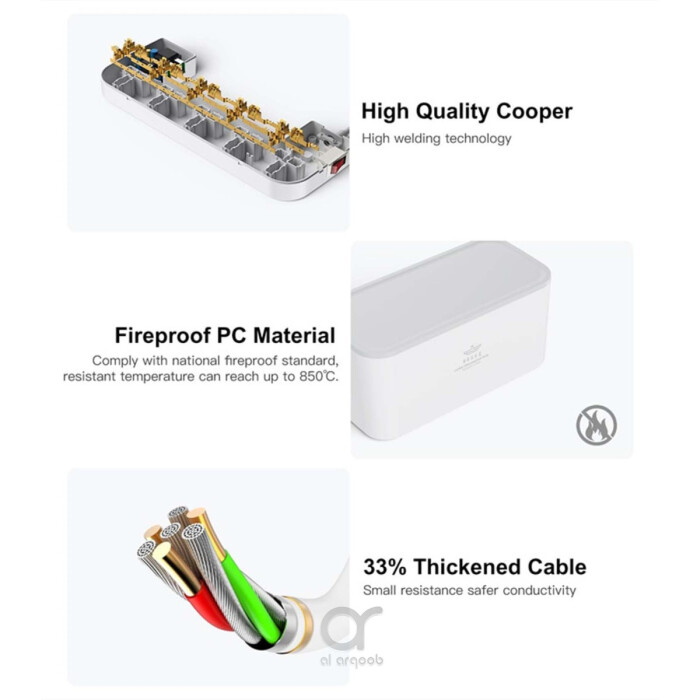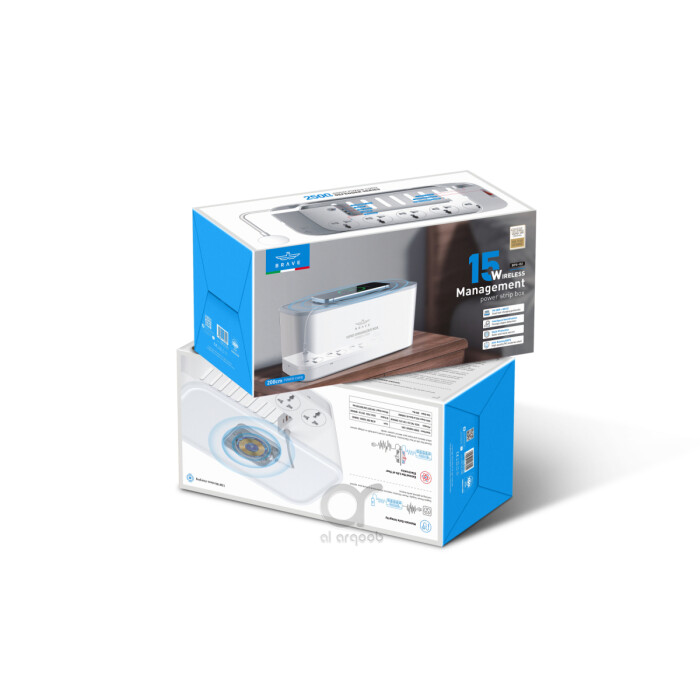 Brave
BRAVE Power Strip Box 15W Wireless Charger 2500W 2M Power Cord Defender Series PD Port (5Sockets)
Product number: BPS-02
Barcode: 7456871207254
Extend the life of your electronics
Intelligent circuitry and build-in voltage sensor which detects and meet your devices power needs
15W wireless management power strip box
Pd 20W +QC3.0 dual fast charging protocols
Multi-protection safer and more secure
Anti-flaming 850c, high quality pc material shell

AED

119.00
Free UAE shipping over AED 150
Product Overview
High-density pure copper induction coil is used to stabilize the
magnetic field, which can charge devices with wireless charging
function and adapt to the equipment current.
30W high power, support PD&QC3.0 fast charging protocol, and it
can quickly charge mobile phones and tablets with low loss.
The wireless charging board intelligently identifies foreign object
and other metals. Effectively avoid heating or high temperature
caused by accidents, and charging is safer.
2M, heavy-duty power cord helps ensure optimal power flow to
connected devices, Simultaneously accommodating large adapters,
helps to protect multiple-electronic devices.
Fire-resistant PC shell which comply with fire-resistant test standard
is assembled by ultrasonic welding process. Double protection,
safer design.
Pass safety certifications, it has input and output over-current
protection, short-circuit protection, over-temperature protection,
over-voltage protection, fire-proof and flame-retardant protection
of enclosure, etc.