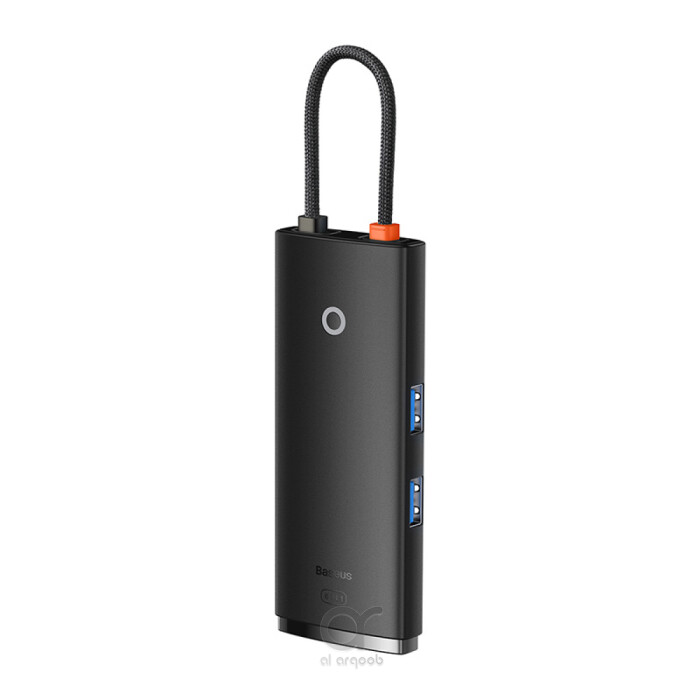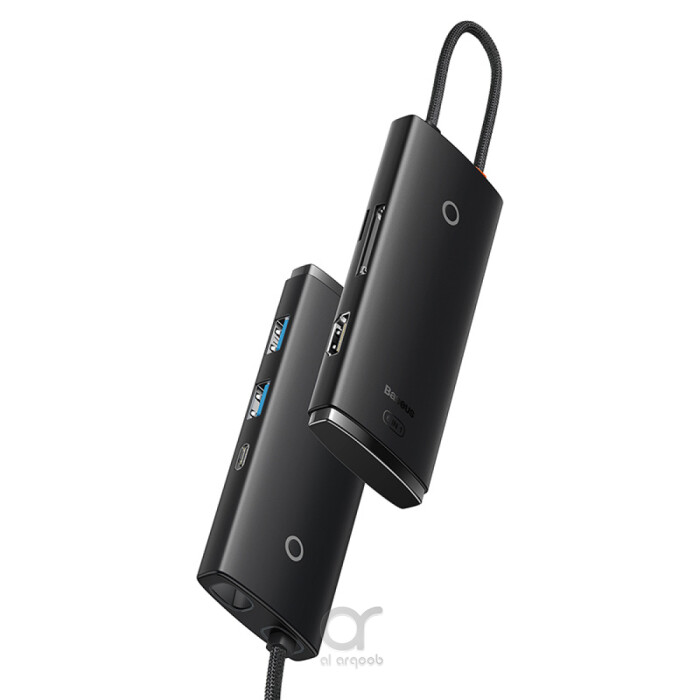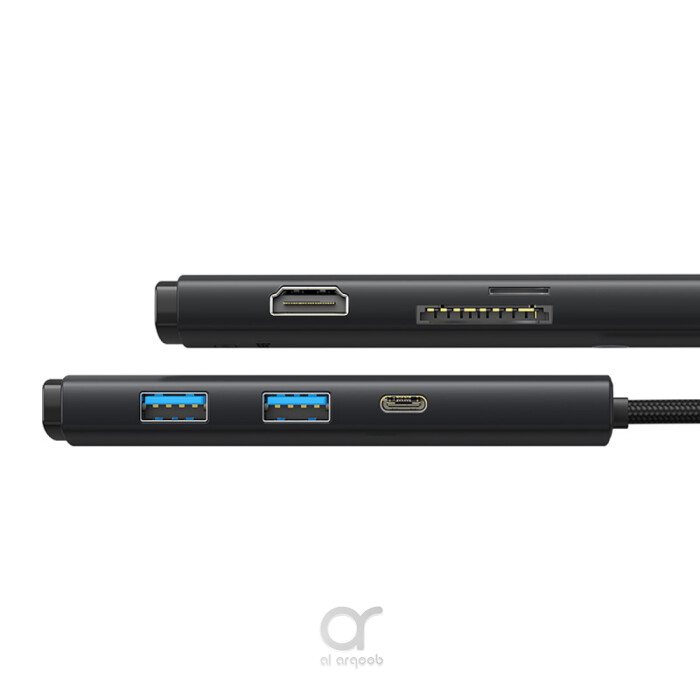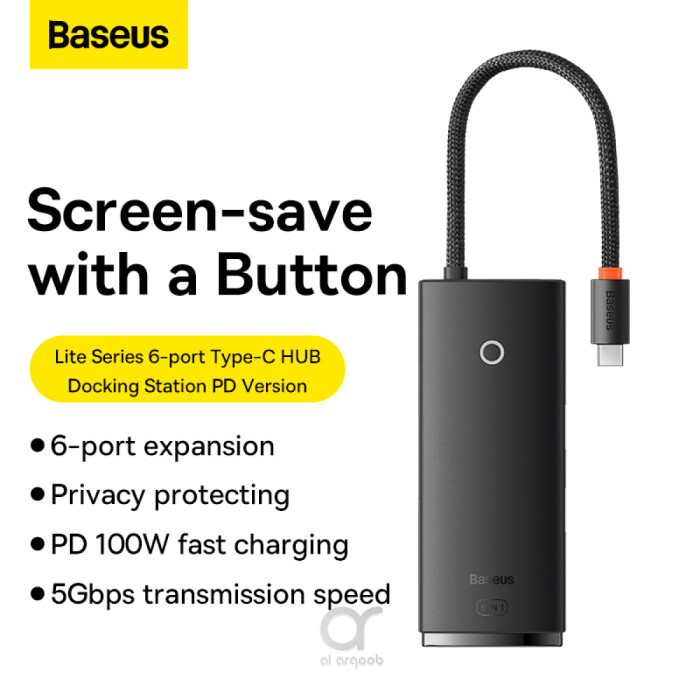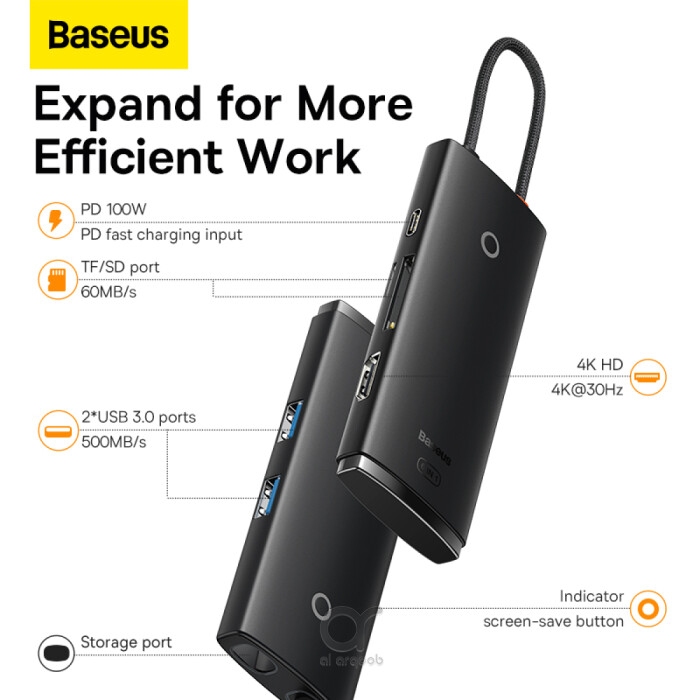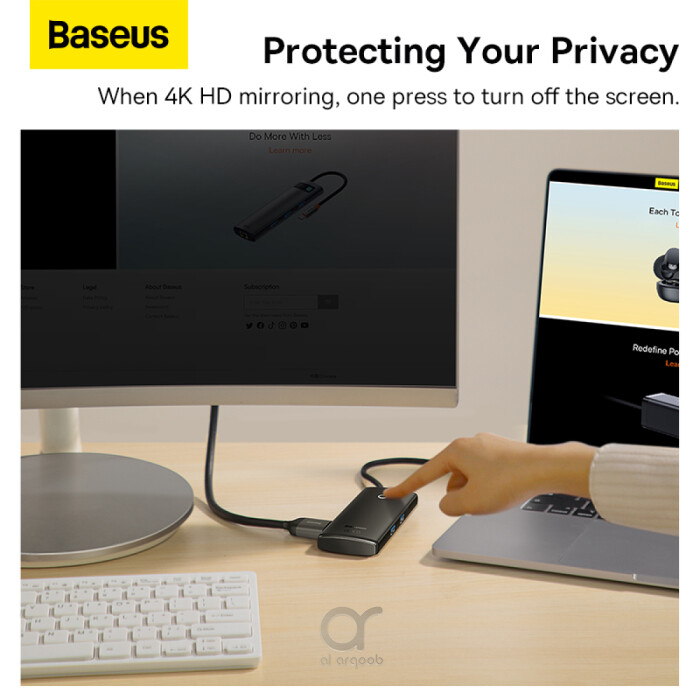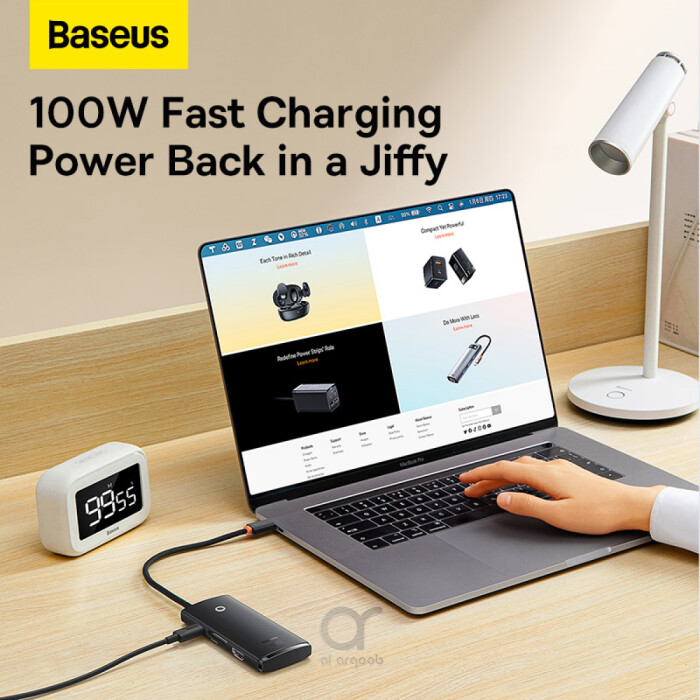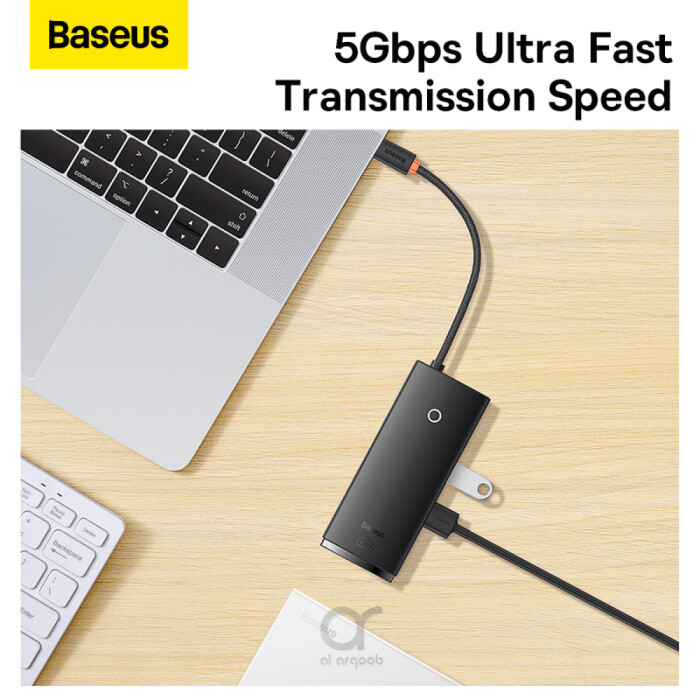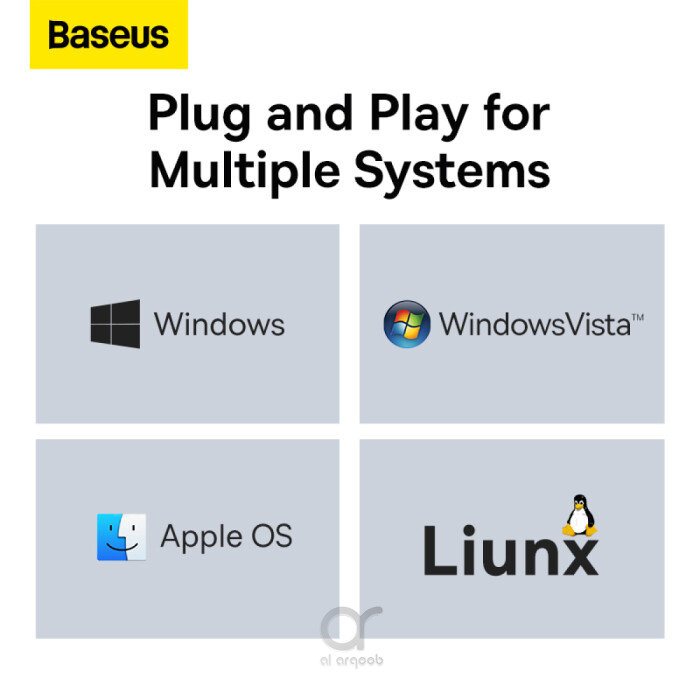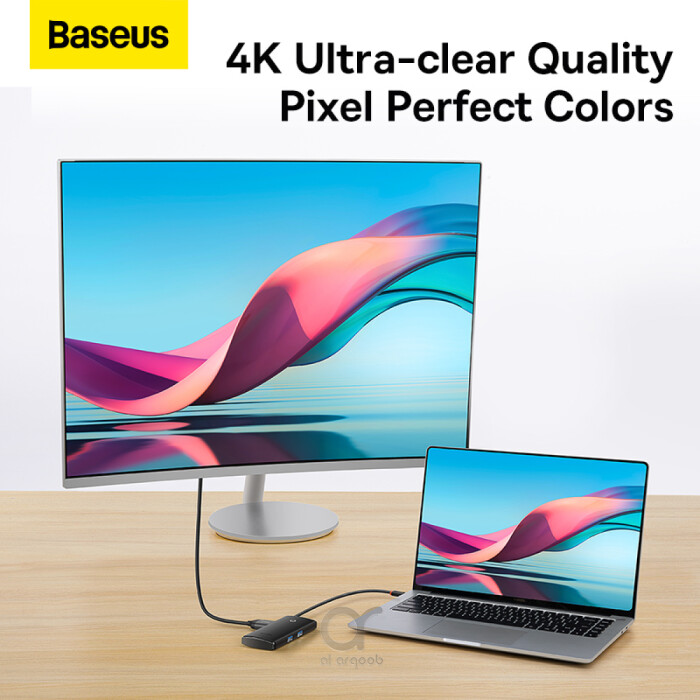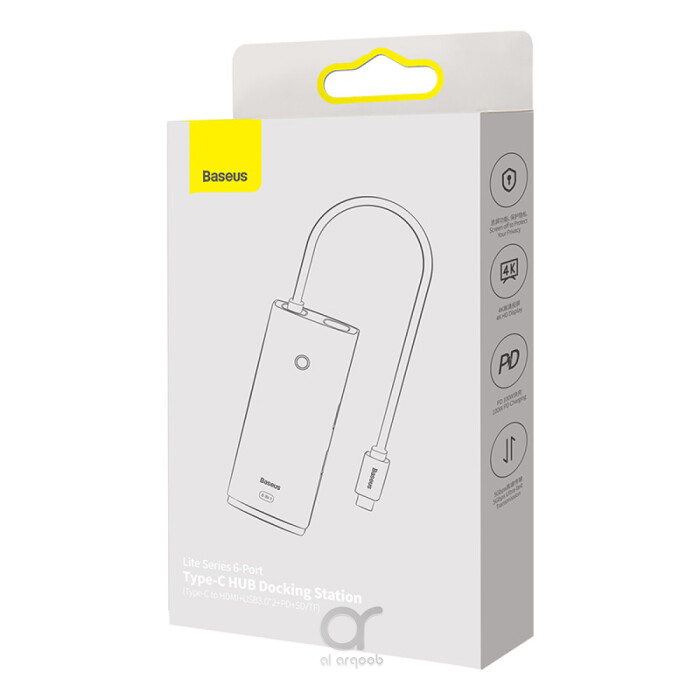 Baseus
Baseus Lite Series multifunctional HUB USB Type C - 2 x USB 3.0 USB Type C PD HDMI 1,4 SD TF Black
Product number: WKQX050101
Barcode: 6932172606343
High standard of connectors
High data transfer speed
Solid workmanship
Compact dimensions
Optimum cable length
AED

103.00
Free UAE shipping over AED 150
Product Overview
Baseus Lite Series multifunctional HUB USB Type C - 2 x USB 3.0 USB Type C PD HDMI 1,4 SD TF black (WKQX050101)
High standard of connectors
High data transfer speed
Solid workmanship
Compact dimensions
Optimum cable length
Baseus Lite Series multifunctional HUB USB Type C - 2 x USB 3.0 / USB Type C PD / HDMI 1,4 / SD / TF black (WKQX050101)
Your laptop or computer does not have enough ports that you could use for everyday work or entertainment? Are you missing additional advanced standard sockets? If so, the Baseus gadget is perfect for you. One device will provide you with a number of additional ports that you will be able to use without any problems. It will make you discover new possibilities of your computer.
Protecting Your Privacy
4K Hd Mirroring ,One Press To turn Off the Screen
Unique Indicator Light.The White Indicator Light Will Turn On During Operation
5Gbps Ultra Fast Transmission Speed
Plug And Play For Multiple Operating Systems , Windows,Vista,Apple OS,Linux
4K Ultra-Clear Quality Pixel Perfect colors
100W PD Fast Charging Power Back In A Jiffy
Baseus Hub Lite Series 6 Port Type-C HUB Specifications
Brand: Baseus
Name: Baseus Lite Series 6-Port Type-C HUB Docking Station
Working voltage: 5-20V
Working current: 400-2550mA
Cable length: 20cm
Compatible systems: Windows, Apple OS, Linux, Vista etc.
Input: Type-C
PD port: 5V / 9V / 14.5V / 20V 5A (Max.)
HDMI: Supports [email protected] HD Display
USB3.0: Supports 5Gbps, and is backward compatible with USB 2.0
SD/TF port: Support SD2.0 data transmission, up to 60MB/s
Applicable devices: Mainstream Type-C notebooks,mobile phones such as Apple Book Pro 2016/2017/2018/2019/2020, Apple Book Air 2018/2019/2020 etc.