Nitecore
Nitecore HA11 240 Lumen Lightweight Headlamp - Use 1xAA
Product number: HA11
Barcode: 6952506407613
240 lumen ultralight headlamp
Instant access red LED
Single AA battery powered
Reflective and phosphorescent shock cord
40 hour runtime max
Free UAE shipping over AED 150
Product Overview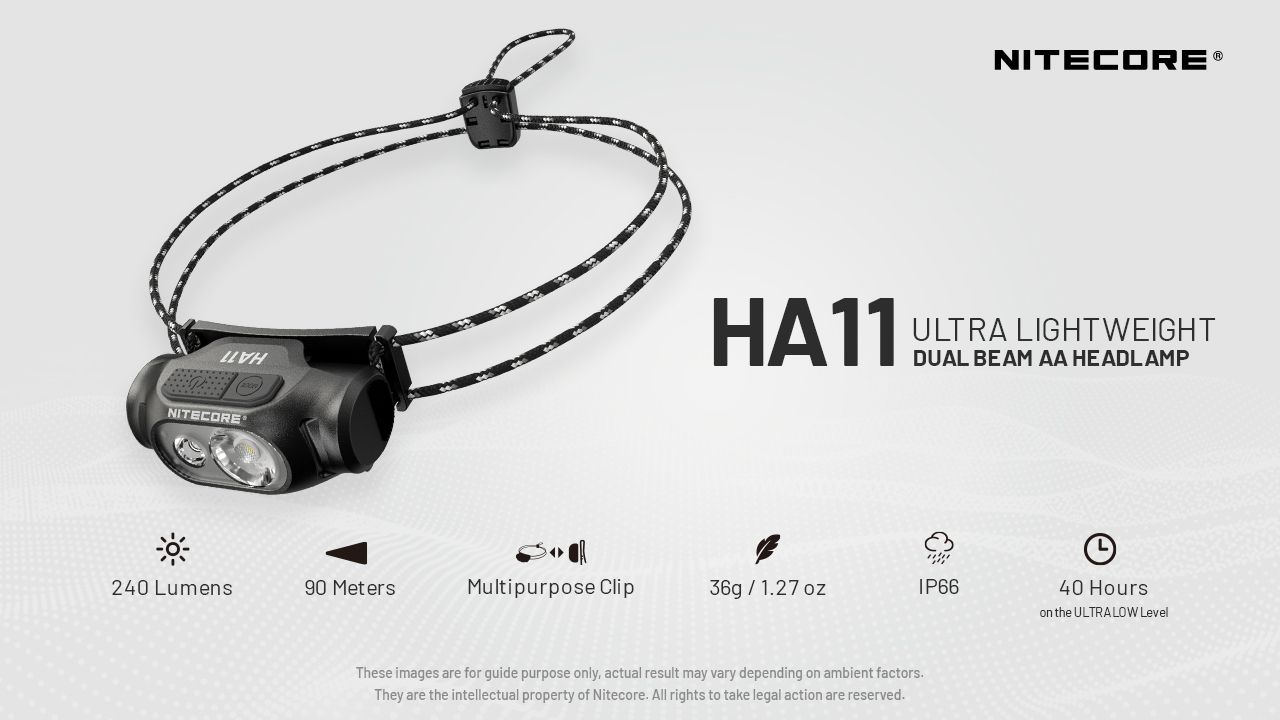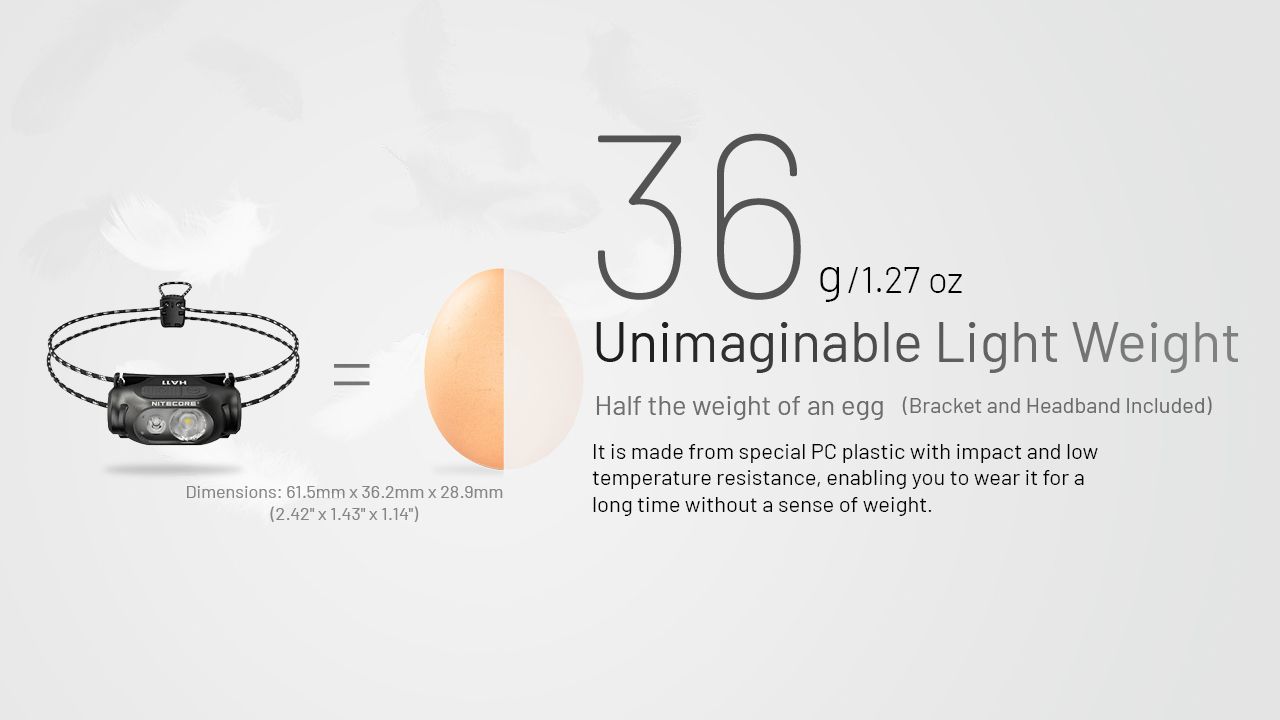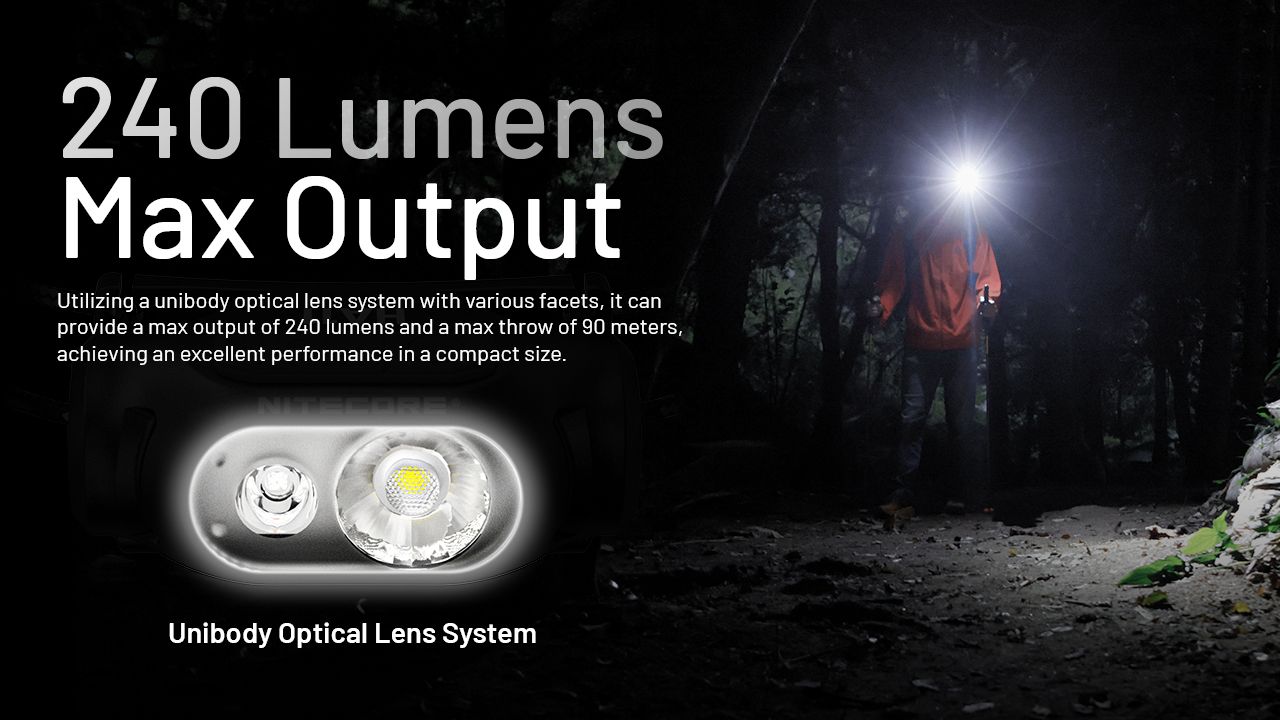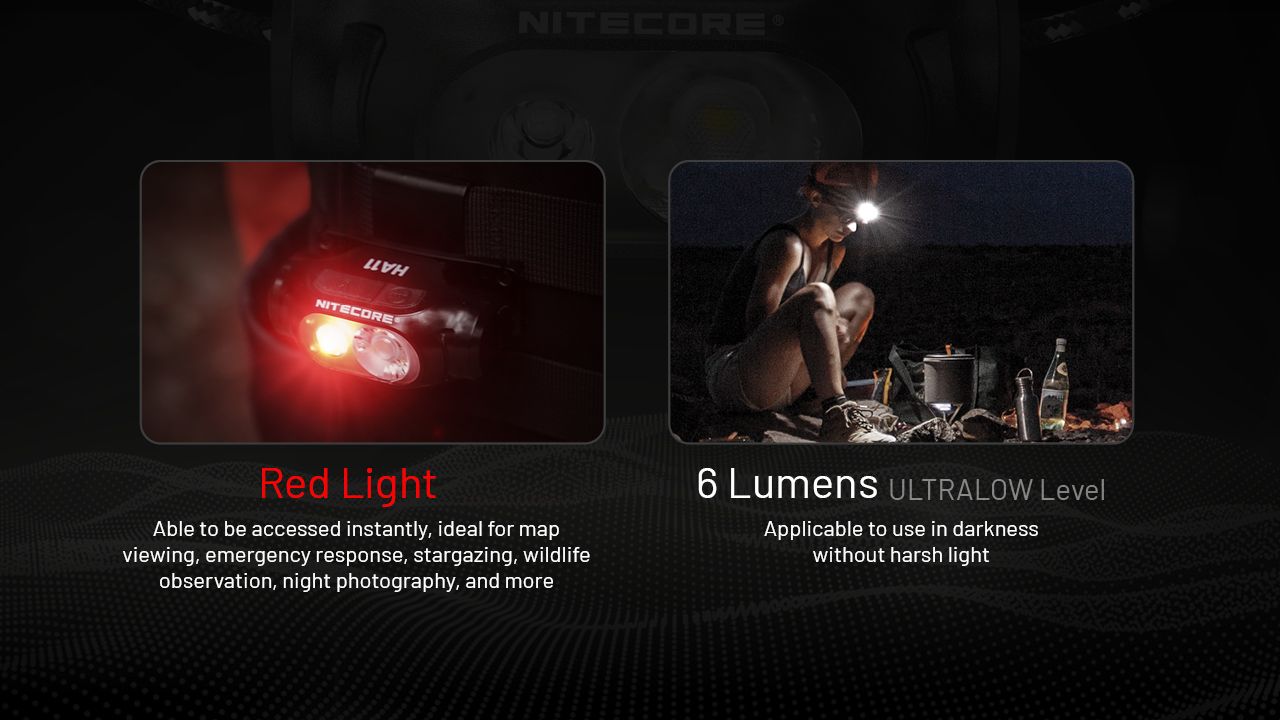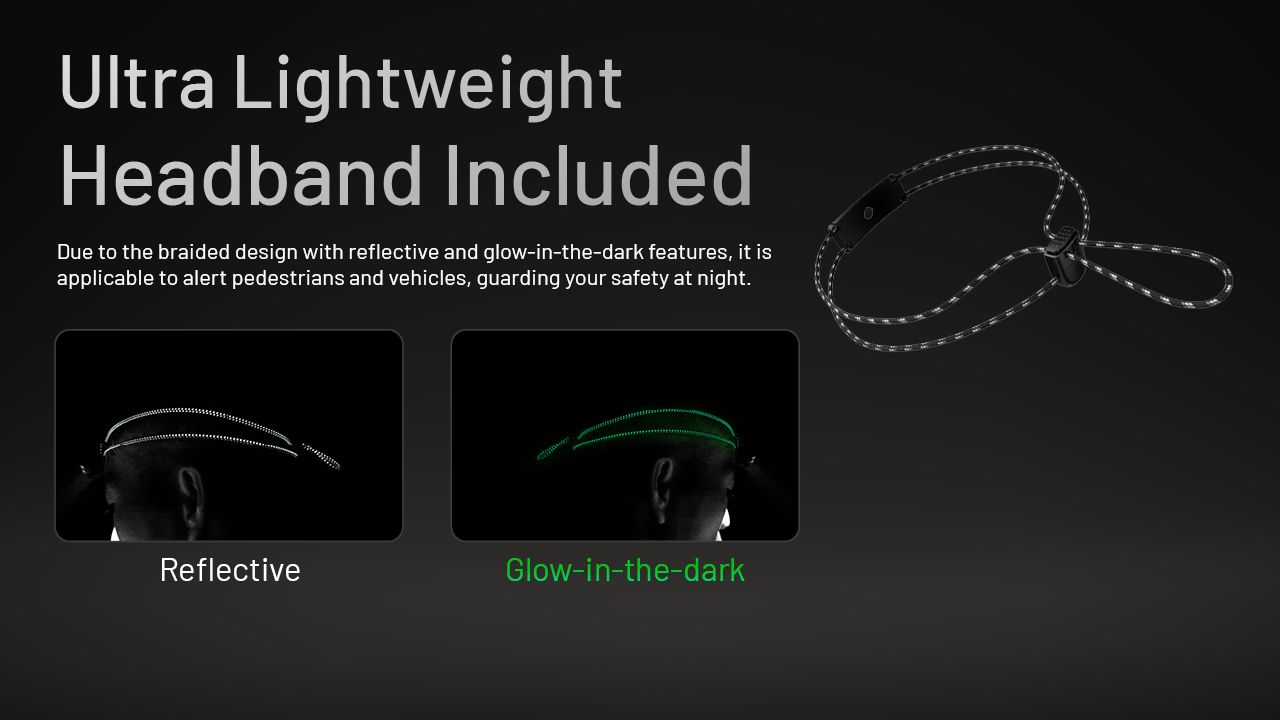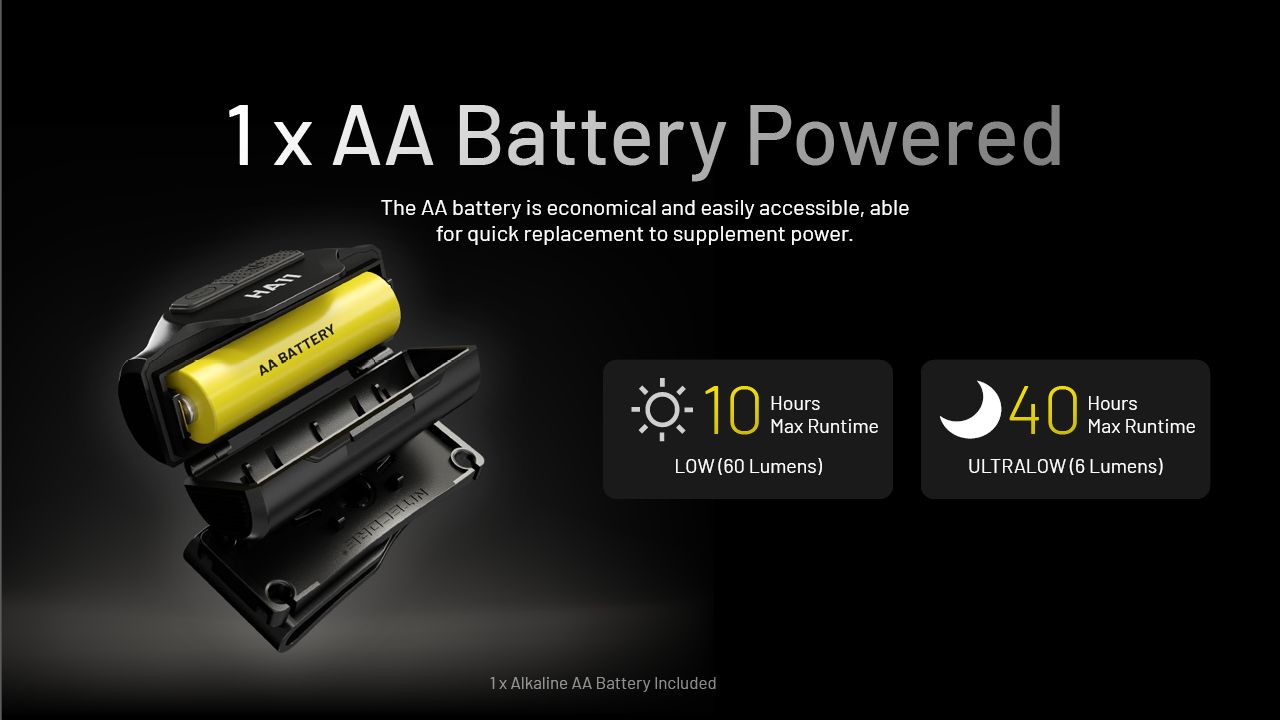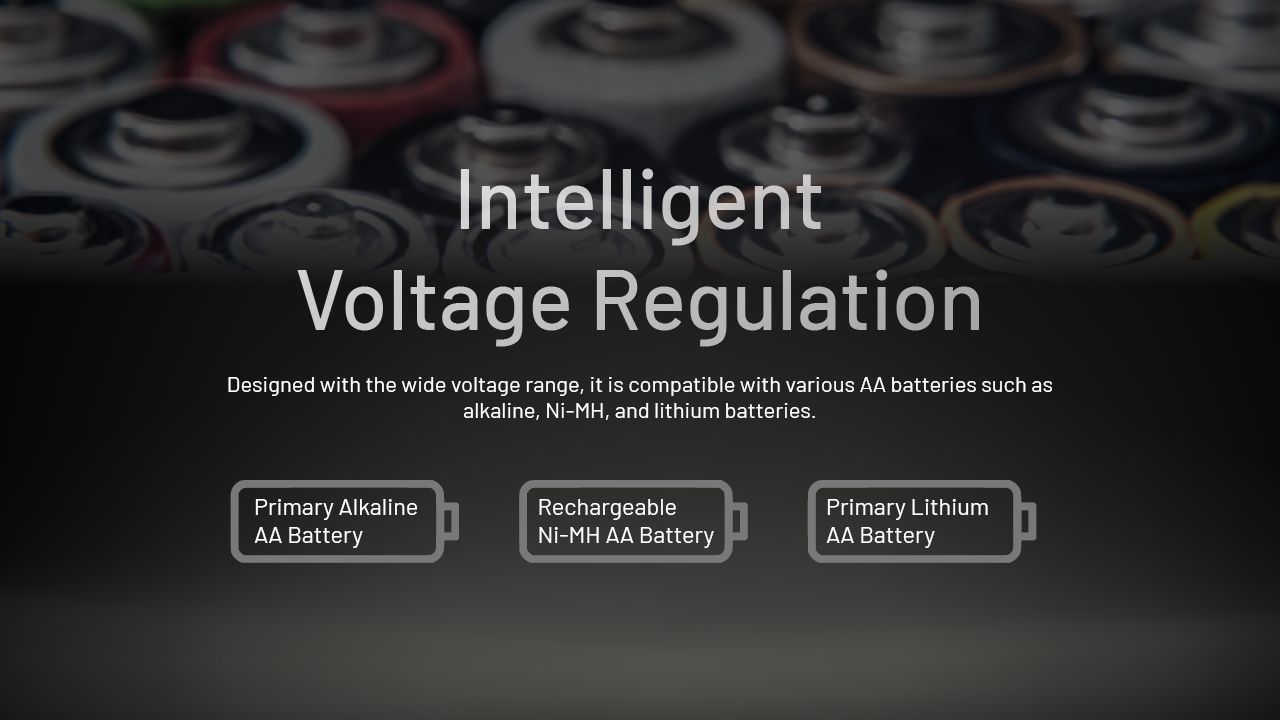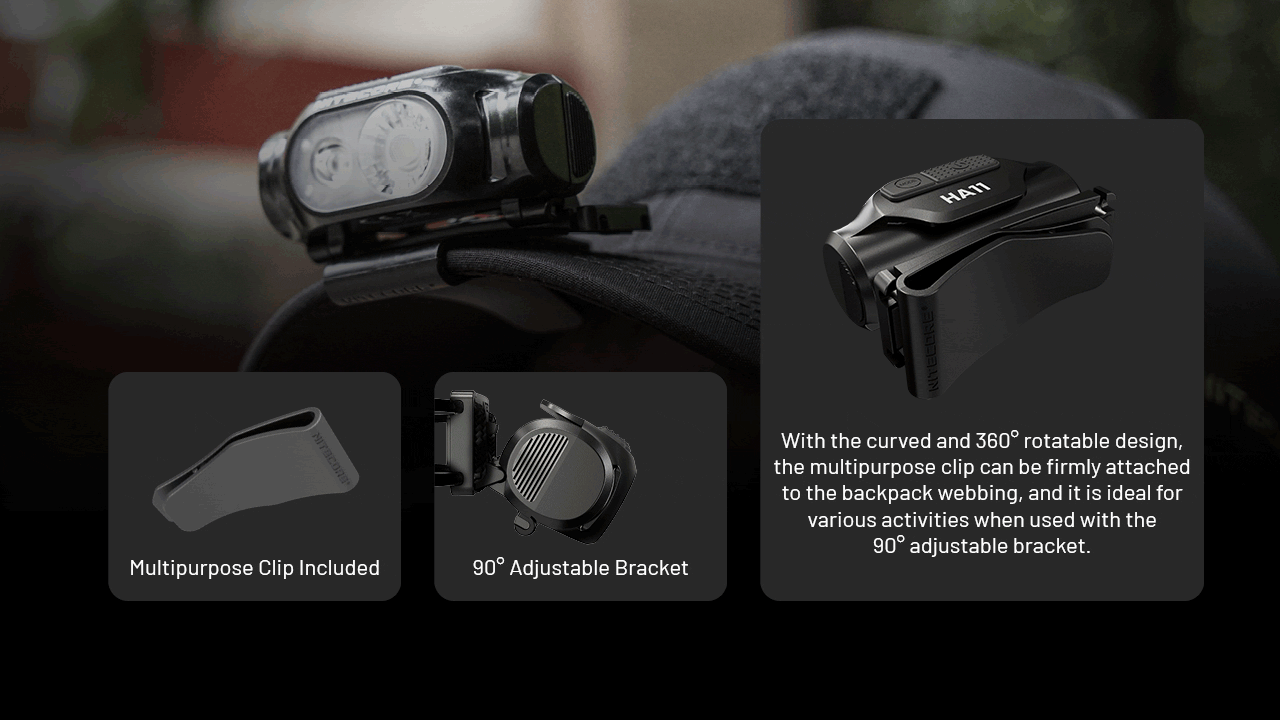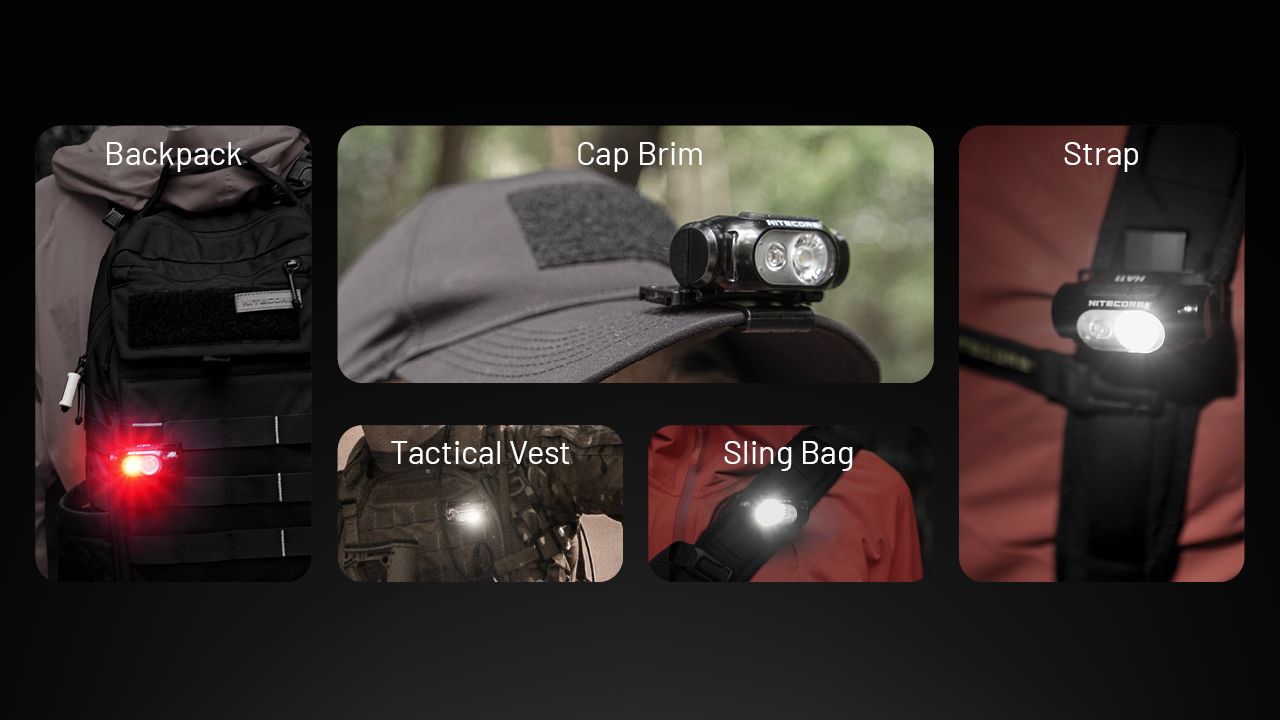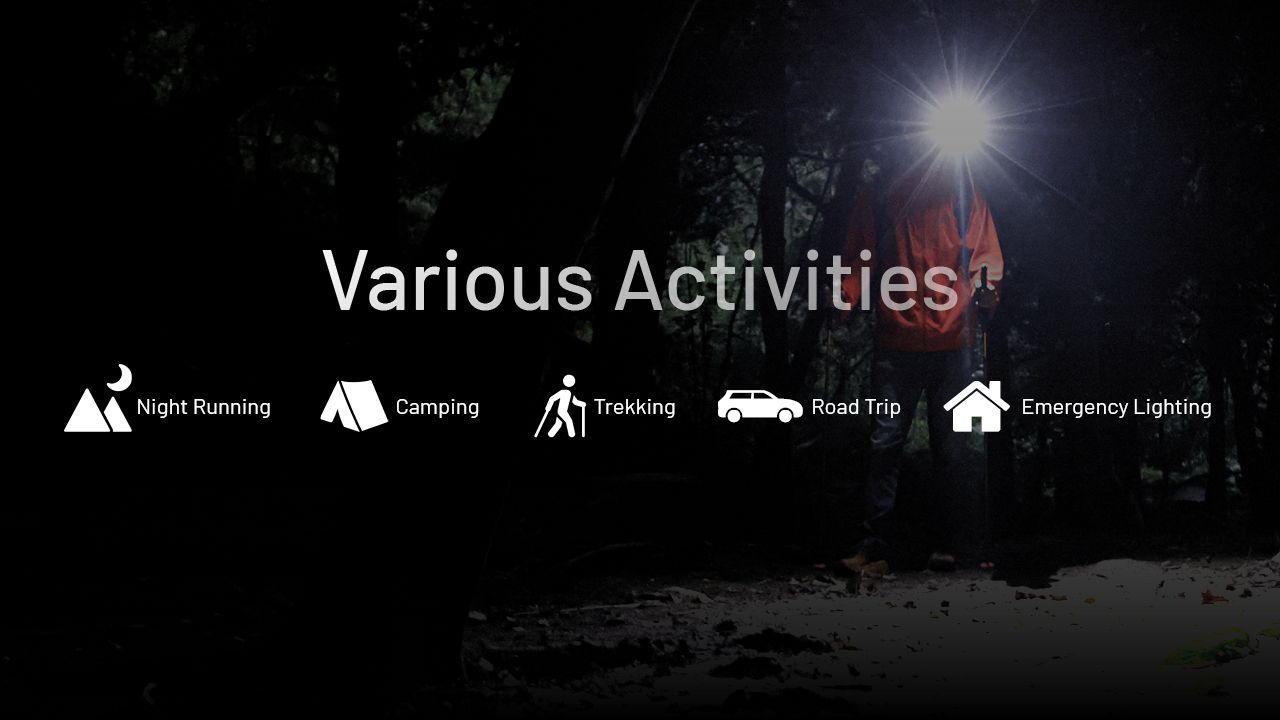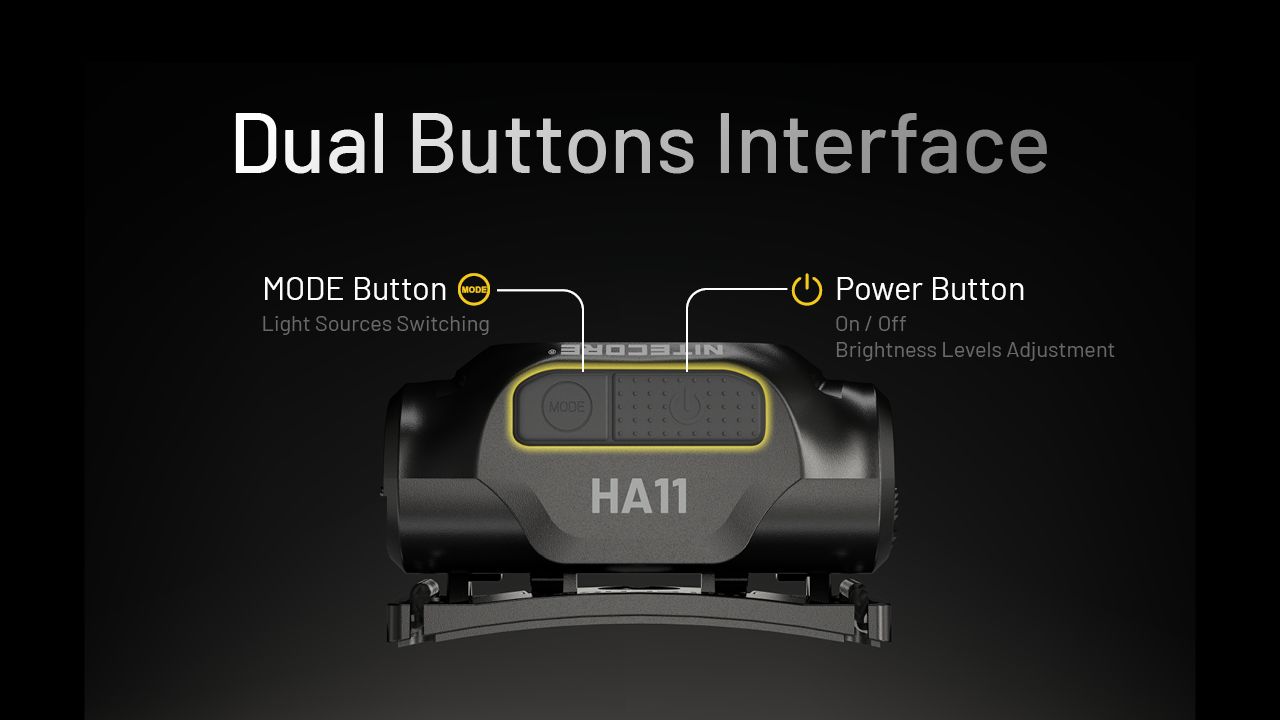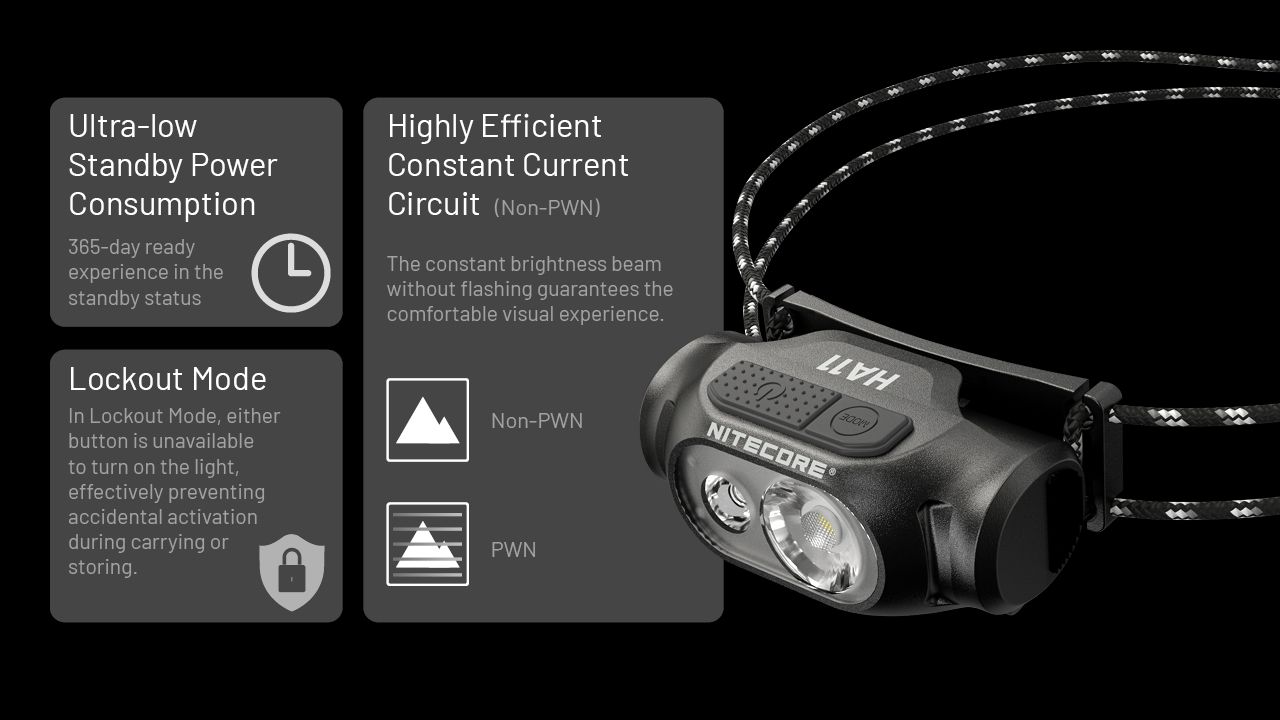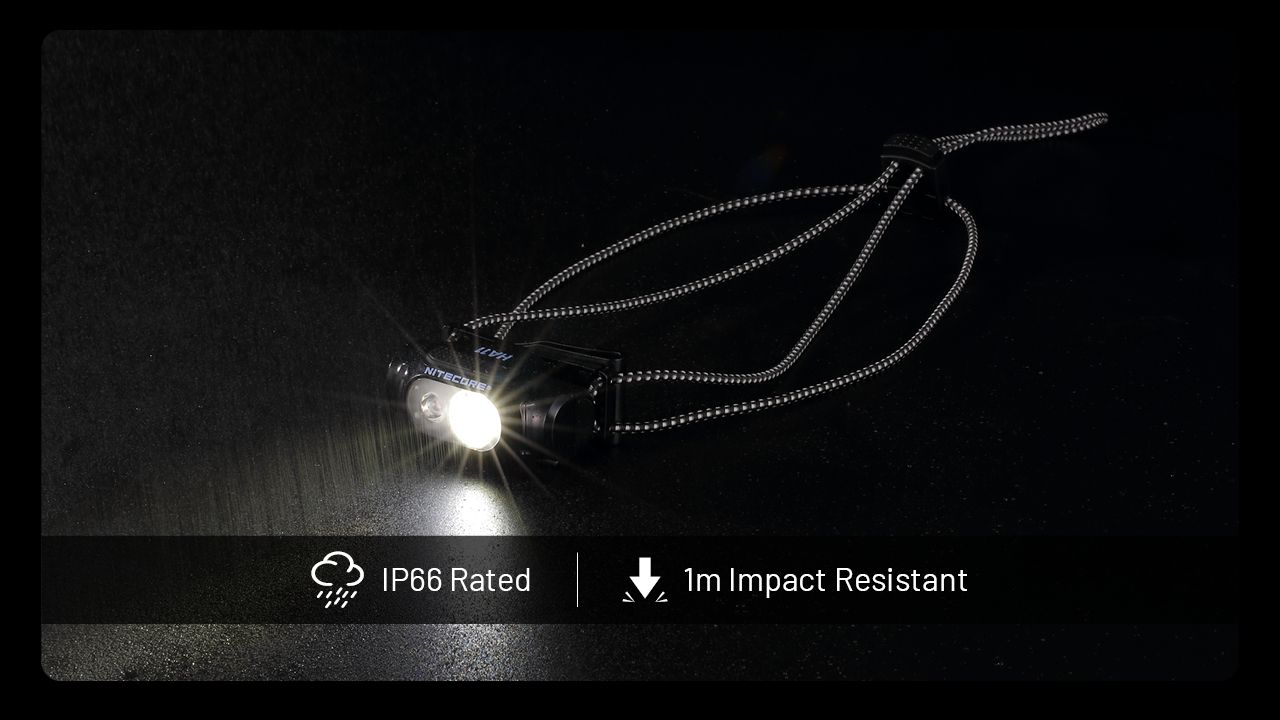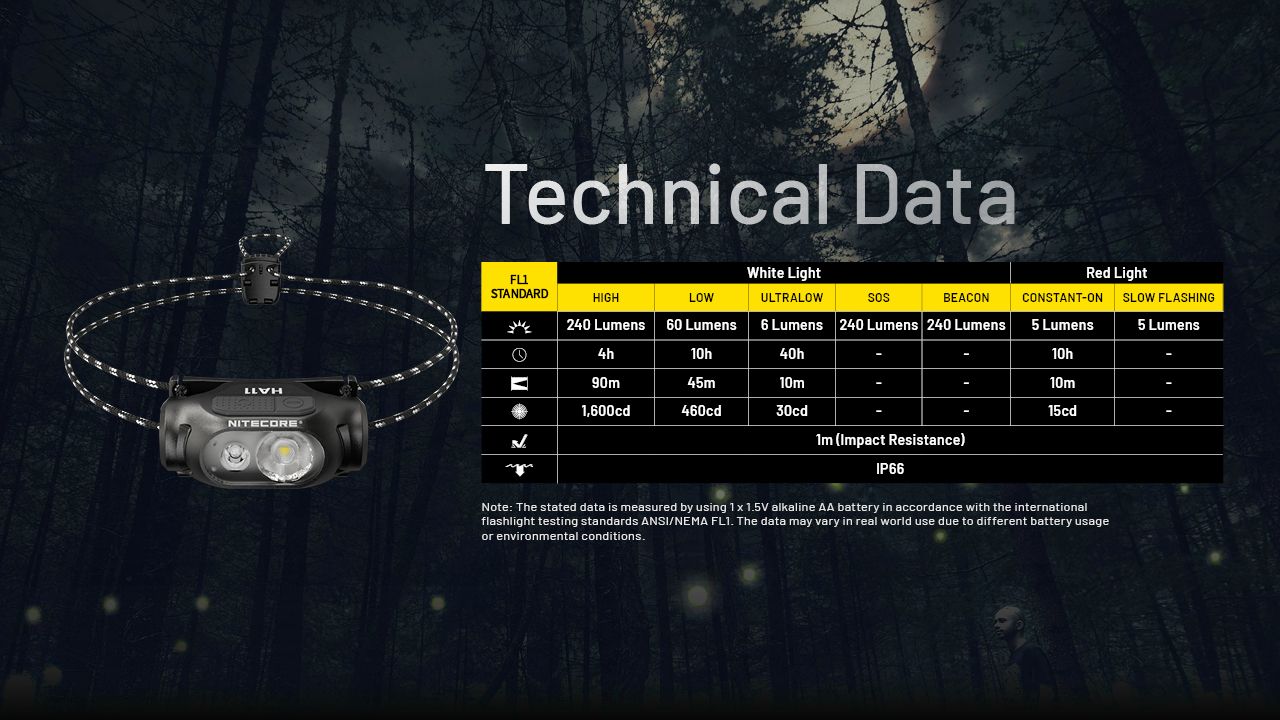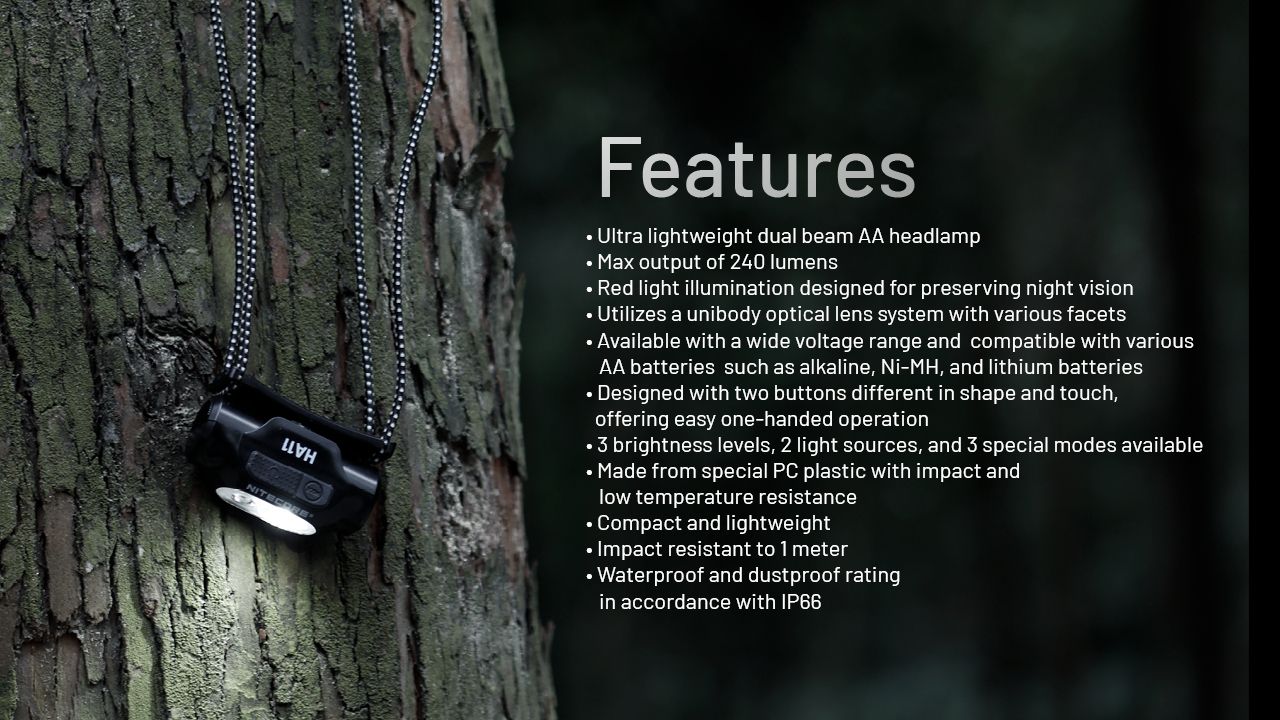 NITECORE HA11 At-A-Glance
240 lumen ultralight headlamp
Instant access red LED
Single AA battery powered
Reflective and phosphorescent shock cord
40 hour runtime max
Included in the Box
Nitecore HA11
HA11 adapter clip
Generic AA Battery
Designed for Outdoor Activities
The Nitecore HA11 Headlamp is the ideal for outdoor activities. It produces up to 240 lumens of light that reaches 98 yards with 3 brightness levels, giving you peace of mind on those late night runs, or camping and hiking expeditions. The secondary red LED can be instantly accessed for low light condition map viewing, emergency response, signaling or night photography. Additionally, the ultra lightweight shock cord is highly reflective and phosphorescent so it glows in the dark, keeping you safe and visible at night.
Compact Ultralight Headlamp
It weighs only 1.27 oz with the battery included. You can comfortably wear the headlamp for an extended period of time with the shock cord or use the included clip attachment to snap it onto a hat, or backpack strap. The durable unibody frame is impact resistant with a waterproof rating of IP66, ready for any tough outdoor environment.
Easy to Operate, Easy to Maintain
The Nitecore HA11 is powered by just one commonly available and economical AA battery This high efficient headlamp can run up to 40 hours on its lowest setting covering over a full day of use. Use one switch to activate the headlamp and cycle through its three brightness settings and conquer the darkness.