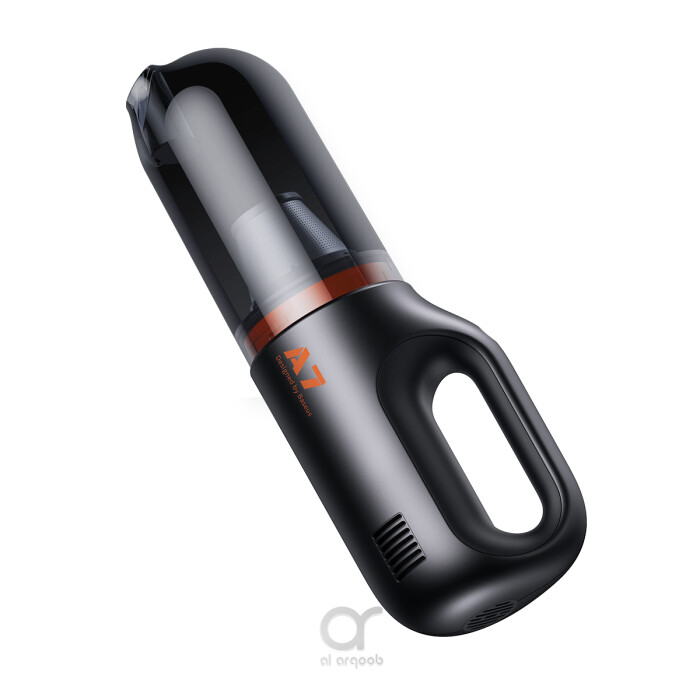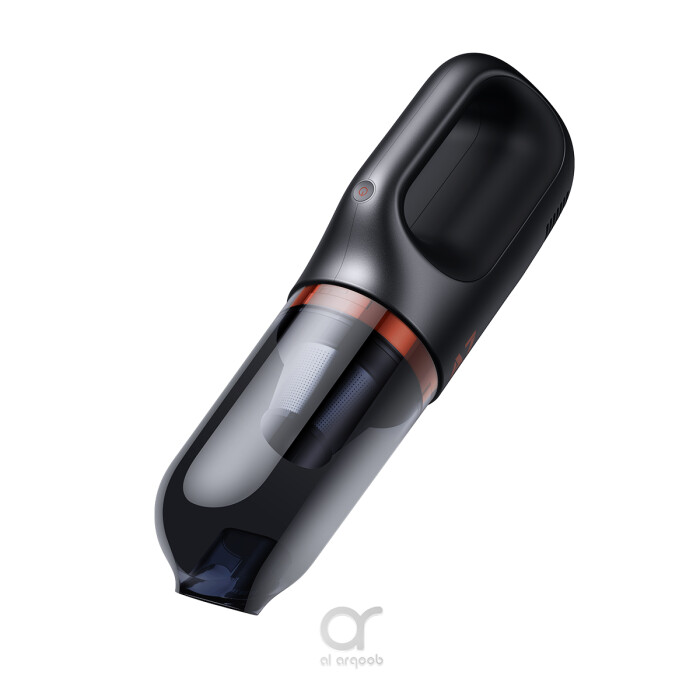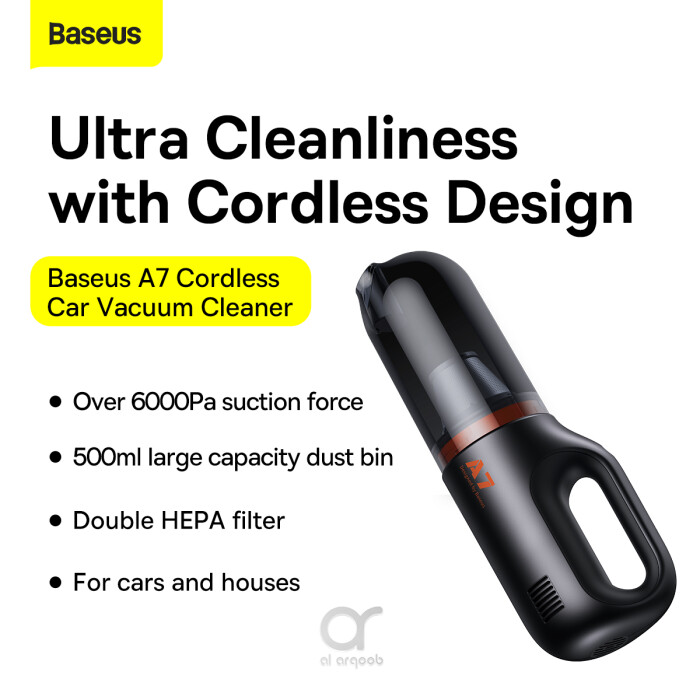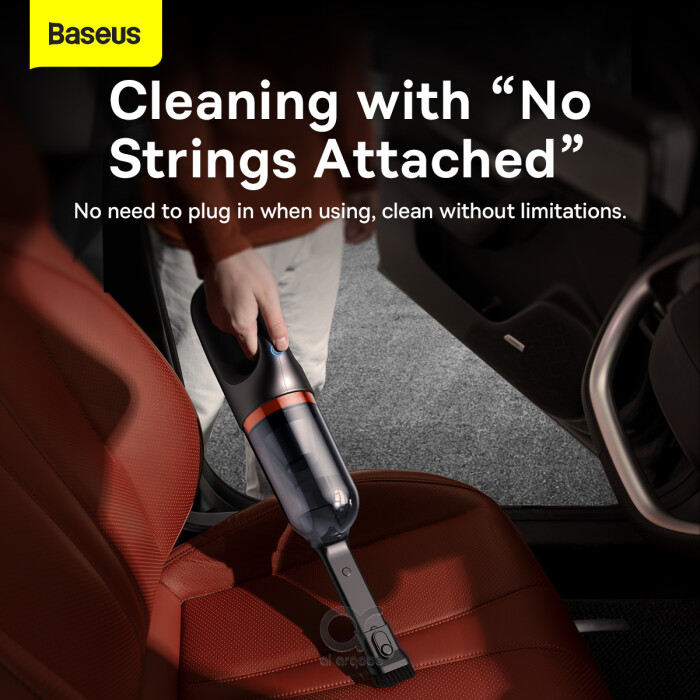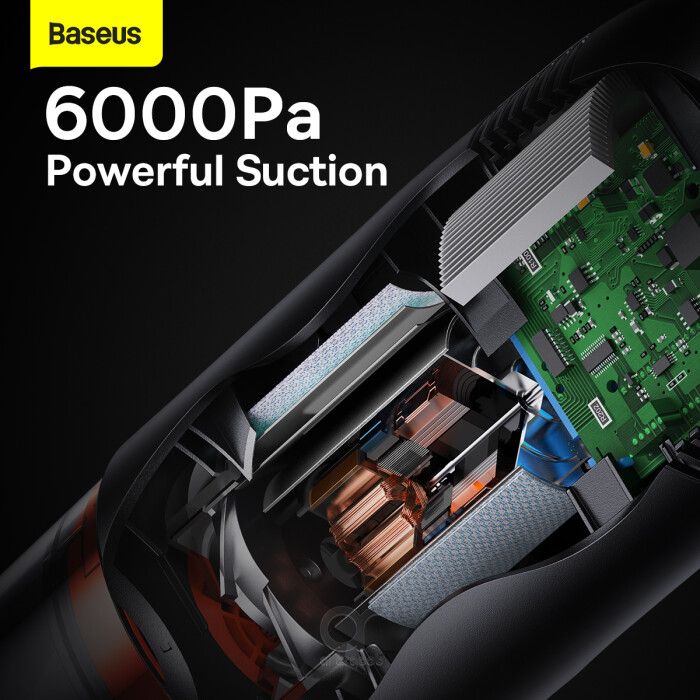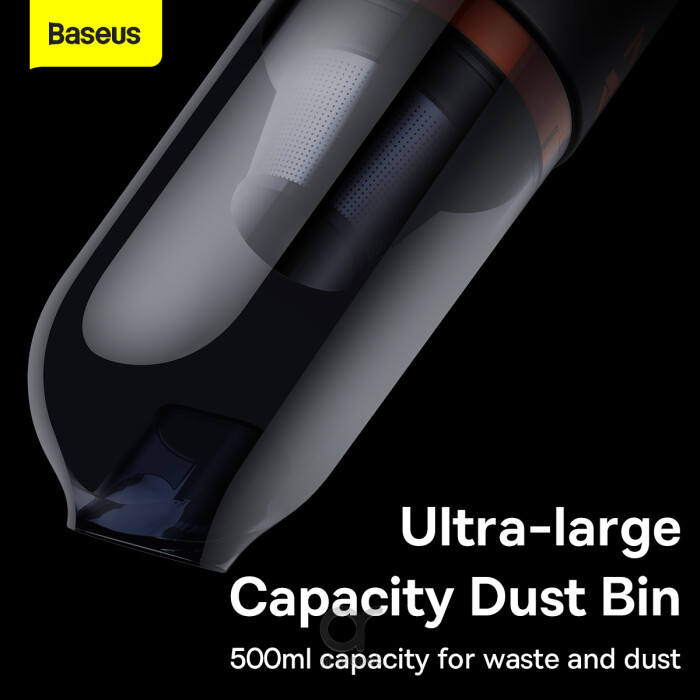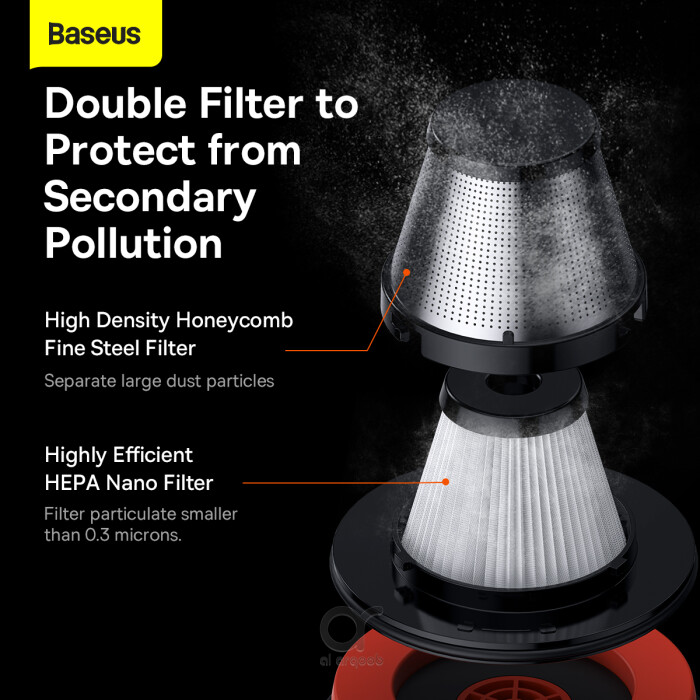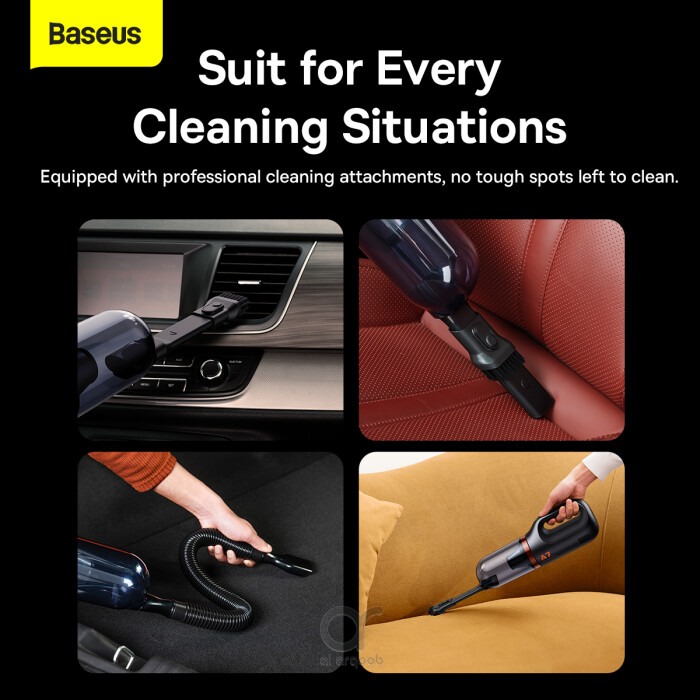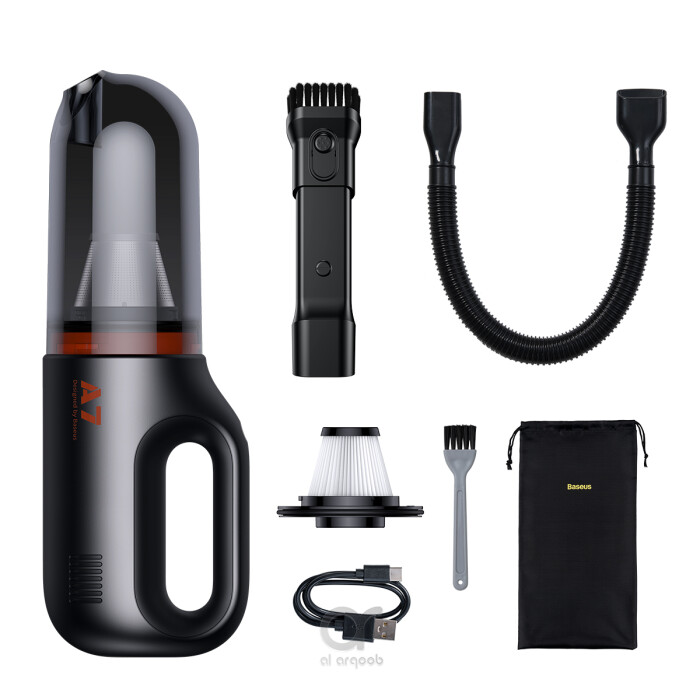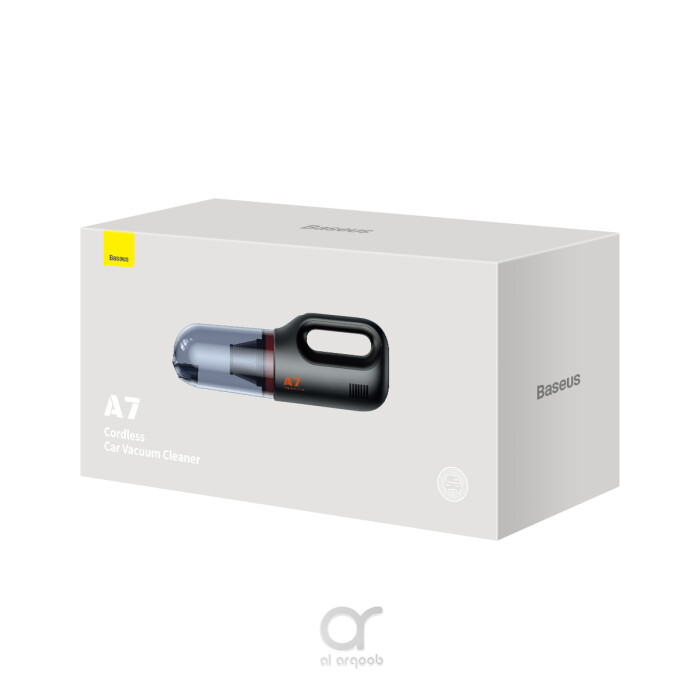 Baseus
Baseus A7 Cordless Car Vacuum Clear
Product number: VCAQ020013
Barcode: 6932172606602
6000Pa Powerful Suction
500ML Large Capacity Dust bin
Double HEPA Filter
For Cars and Houses
Ultra-Cleanliness with Cordless Design
Cleaning With No String Attached
Double Filter to Protect from Secondary Pollution

Product Overview

Baseus A7 cordless mini car vacuum cleaner 78 W 6000 Pa gray (VCAQ020013)
The cordless car vacuum cleaner of the valued Baseus brand is a device that will also work in your home. This small, handy cordless vacuum cleaner is characterized by impressive efficiency. An efficient 78 W motor and a speed of 68,000 revolutions per minute allows you to achieve a working pressure of 6,000 Pa. This parameter ensures high efficiency when removing small impurities, e.g., sand, dust, crumbs, or animal hair.
The A7 model is equipped with a reliable HEPA filter. It also has a functional container for collected dirt, as well as a battery that provides up to 20 minutes of uninterrupted work on a full charge. The set includes two tips that increase the functionality of the vacuum cleaner. The A7 model is light, handy, and therefore very comfortable to use. It is also characterized by a solid construction, which means that it will serve you for a long time.
Specification:
• Brand: Baseus
• Material: PC, ABS
• Input Current: 5V/2A
• Power: 78W
• Rotation speed: 68000 RPM
• Working pressure: 6000Pa
• Noise level: <70dB
• Charging time: 3 - 3.5 hours
• Working time :20 min
• Waste container capacity: 500 ml
• Filter type: HEPA
• Charging Port: Type-C
• Dimensions: 344 x 121 x 96mm

Baseus A7 car vacuum cleaner - the most important advantages
• You can take it with you wherever you want - small size, as well as wireless operation of the model features of the A7 model, which make it easy to transport it to any place and use it without having to connect to a power source.
• You will quickly remove dirt - a modern, very efficient motor with a power of 78 W and a speed of 68,000 revolutions per minute allows you to obtain a working pressure of 6,000 Pa. With such equipment, you can easily get rid of minor impurities in the form of sand, dust, animal hair or crumbs.
• You will neutralize fungi, viruses, mold and bacteria - the reliable Baseus cordless vacuum cleaner is equipped with a HEPA filter. Thanks to it, you will effectively eliminate dangerous microorganisms from your environment.
• You will not need a vacuum cleaner bag - the A7 model is characterized by a bagless design. Instead, it has a functional tank to which all impurities go. So, you don't have to worry about having spare bags. All you must do is empty the tank after filling it up.
• It will give you enough time to clean up - an efficient battery and modern electronic components make a fully charged Baseus vacuum cleaner work at full capacity for up to 20 minutes without a break.
Baseus A7 mobile car vacuum cleaner
The relatively small size of this device, combined with its wireless operation, make the Baseus vacuum cleaner suitable for any situation. You can easily hide it in the car in a handy place - it will not take up too much space. You don't need any power source to use it. Just don't forget to charge it beforehand.
Effective neutralization of microbes and germs
The cordless vacuum cleaner from Baseus is equipped with a HEPA filter. This solution eliminates bacteria, viruses, fungal and mold spores from the air blown out through the outlets. Thanks to this, you will ensure safety and protect yourself and your loved ones from danger.
Baseus bagless portable vacuum cleaner with a practical container
The A7 model is a device that was created with your comfort in mind. For this reason, instead of classic bags for dirt, an ingenious solution in the form of a special container was used. It is in it that everything that will be collected with a vacuum cleaner accumulates. The capacity of the tank is up to 500 ml, and its additional advantage is easy assembly, disassembly, and convenient emptying. The construction of the container means that the impurities accumulated in it do not reduce the power of the vacuum cleaner.
A car vacuum cleaner that will also work in your home.
By investing in this car vacuum cleaner, you will gain equipment that will also be useful during home cleaning. Removing dust from shelves or, for example, cleaning upholstered furniture will become much more convenient from now on. The set includes 2 practical interchangeable tips. One of them - in the form of a flexible hose mounted to the air outlet - slowly blows out impurities from nooks and various hard-to-reach places. The second - a brush - will be helpful when collecting animal hair.