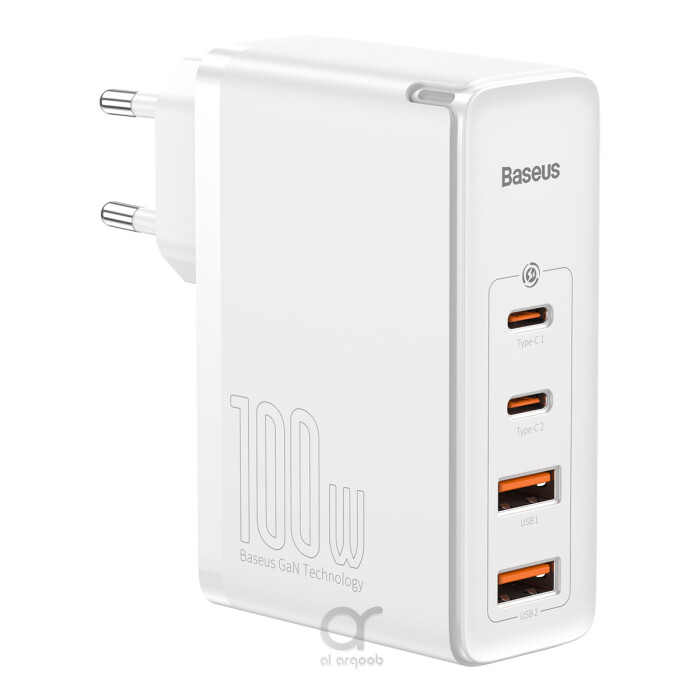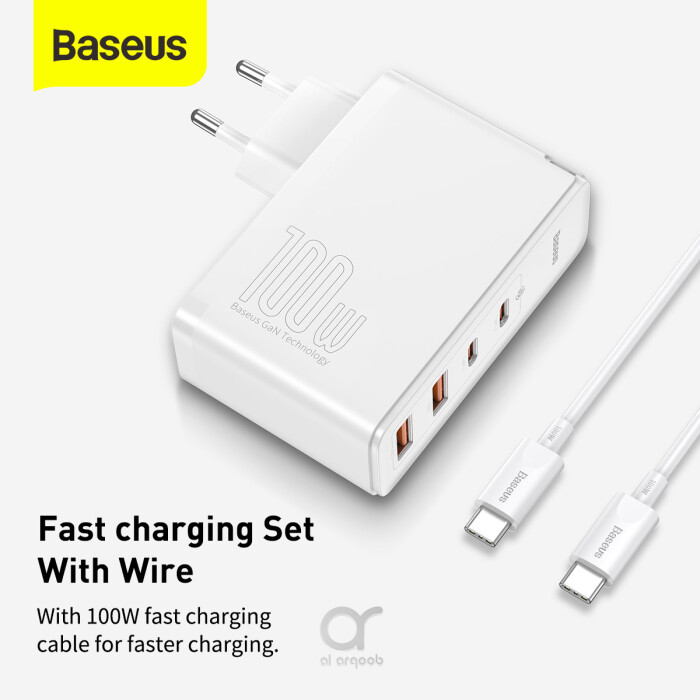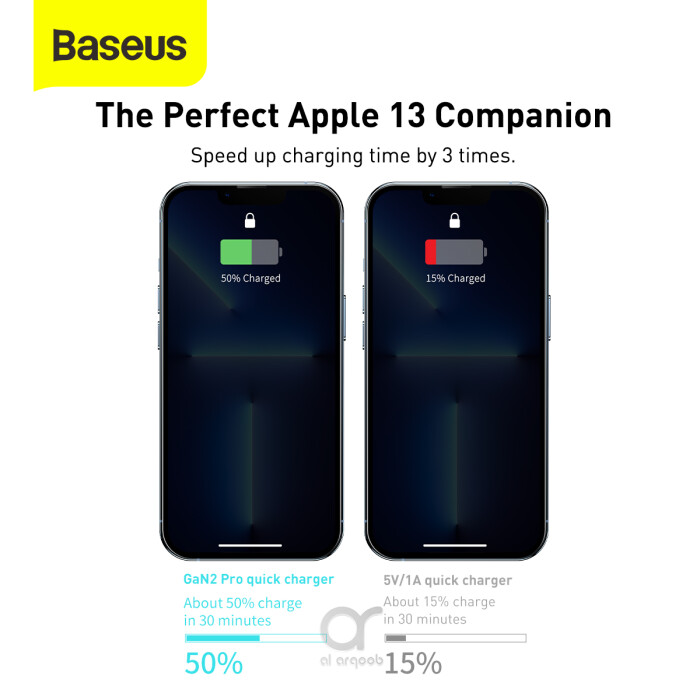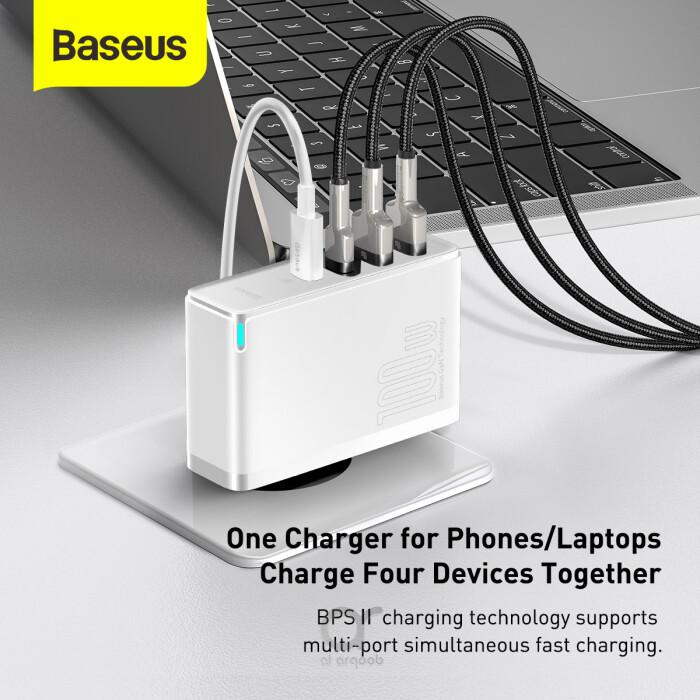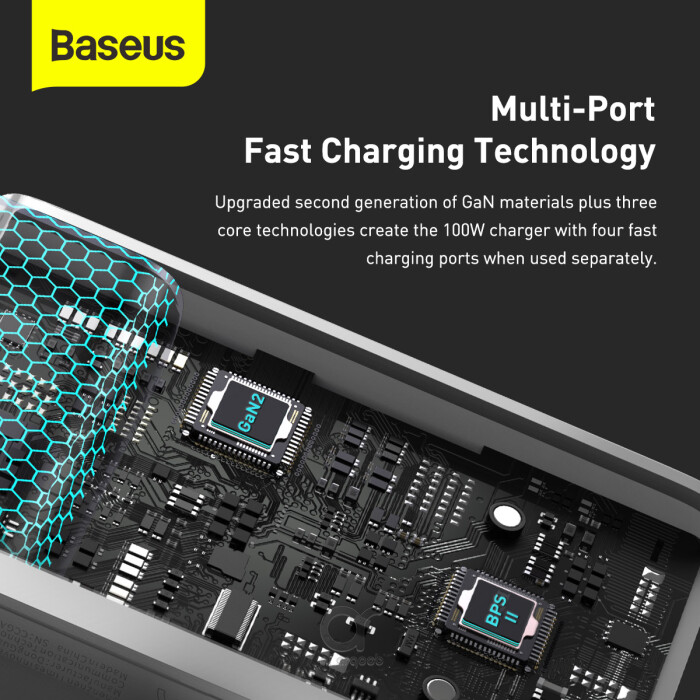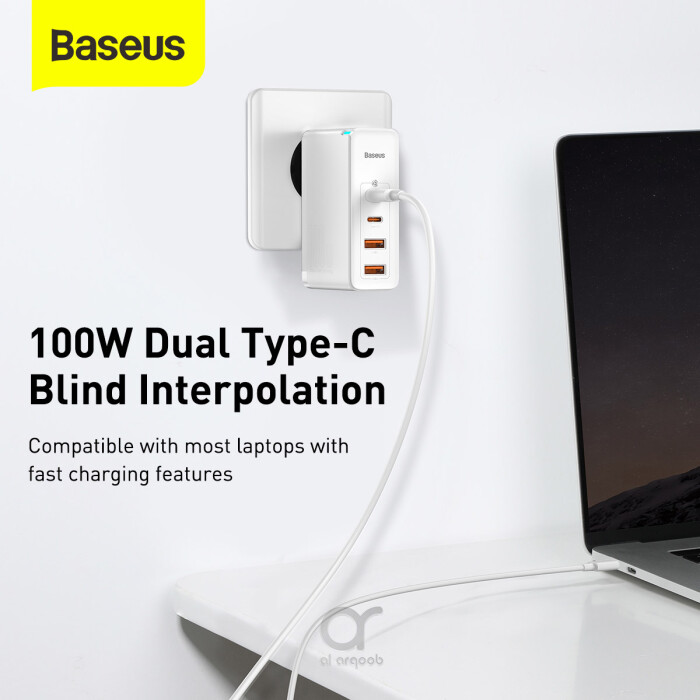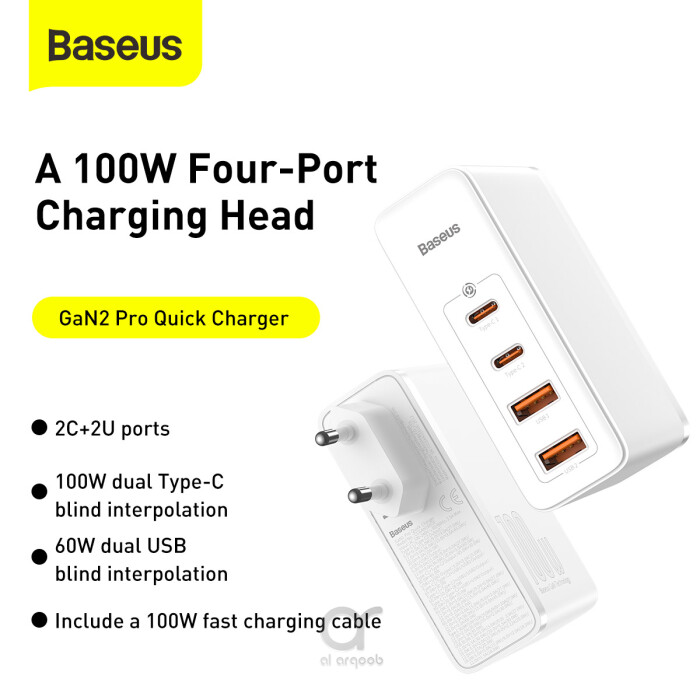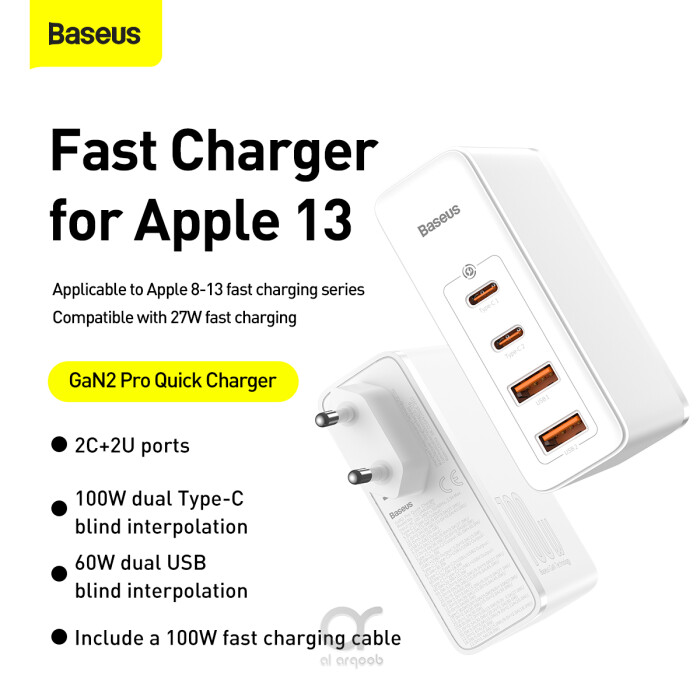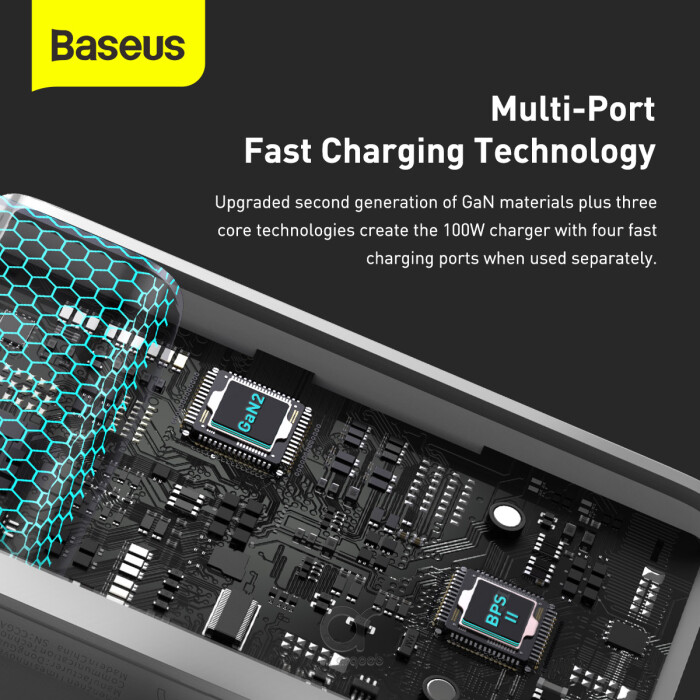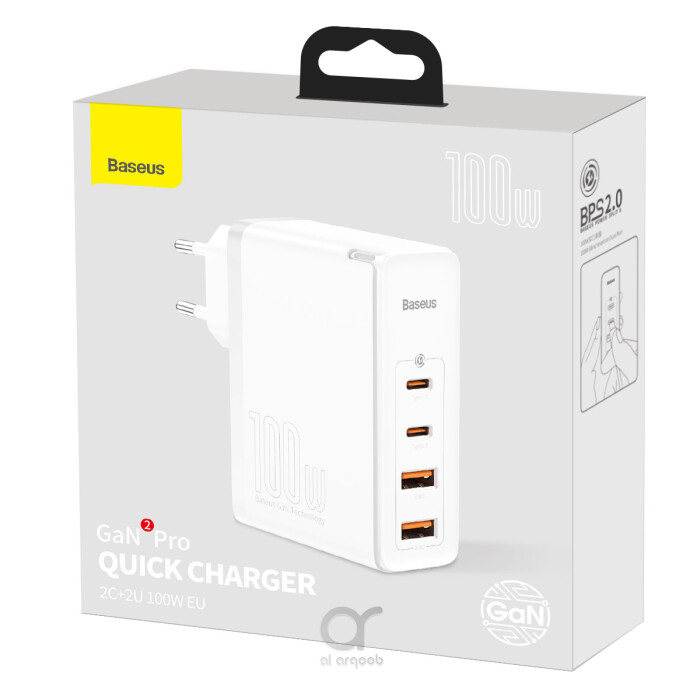 Baseus
Baseus GaN2 Pro 100W 2 x USB + 2 x Type-C Ports Quick Charger with Type-C Cable, EU Plug white
Select Color
Product number: CCGAN2P-L02
Barcode: 6953156204690
Charge four devices at the same time
Gan2 Pro Technology, larger power and smaller size
Intelligently adjust the output current, voltage and power to avoid damage to the charging equipment
Compatible with multiple fast charging protocols
BTC technology, fast heat dissipation
Multiple protection, safer to use
Product Overview
Small and Portable
Convenient for hand carrying and storage, so it doesn't create an extra burden when traveling.
Fast charging Set With Wire
With 100W fast charging cable for faster charging.
The Perfect Apple 12 Companion
Speed up charging time by 3 times.
Multi-Port Fast Charging Technology
The upgraded second generation of Gan materials plus three core technologies create the 100W charger with four fast charging ports when used separately.
Cooling technology-BCT - Accelerate heat dissipation
GaN2 Pro technology - More power in a smaller size
BPS II charging technology - Supports multi-port simultaneous fast charging
60W Dual USB Port For Huawei/Samsung/ Xiaomi Fast Charging Devices
Support multiple fast-charging protocols to be compatible with fast charging devices you know.
Fast Heat Dissipation for Constant Temperature
BCT[Baseus cooling technology). The infrared resonance effect of the radiator surface is excited by nanotechnology to accelerate the rapid heat emission from the radiator surface, so as to effectively improve the heat dissipation efficiency.
​Product Features:
* Upgraded GaN2 technology
Upgraded GaN2 generation technology offers a smaller size and higher power.
* 100W dual Type-C blind interpolation
Single Type-C1/Type-C2 port can output 100W power for fast charging laptops.
* Four fast charging ports when used separately
Fast charging a laptop, a tablet, and a phone at the same time.
* Support multiple fast charge protocols
Support full quick charge protocols including PD3.0, QC4+, QC3.0, SCP, FCP, AFC, etc.
* BPS II charging technology
BPS charging technology supports multi-port simultaneous fast charging
Product Parameter:
Name: GaN2 Pro Quick Charger
Material: PC
Input: AC 100V-240V~, 50/60Hz, 2.5A Max.
Output
Type-C1/Type-C2 output: 5V/3A, 9V/3A, 12V/3A, 15V/3A, 20V/5A Max. 100W
USB1/USB2 output: 4.5V/5A, 5V/4.5A, 5V/3A, 9V/3A, 12V/3A, 20V/3A Max. 60W
Type-C1+Type-C2 output: 65W+30W/30W+65W
USB1+USB2 output: 5V/3A
Type-C1/Type-C2+USB1/USB2 output: 65W+30W
Type-C1+Type-C2+USB1/USB2 output: 65W+20W+18W
Type-C1+Type-C2+USB1+USB2 output: 60W+20W+15W
Product size: 85.2*30.5*54.8mm
Product weight: About 220g