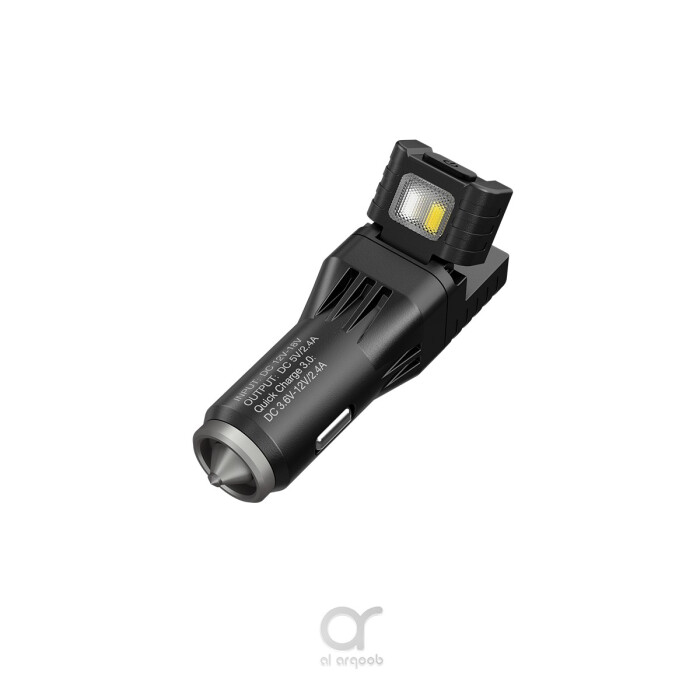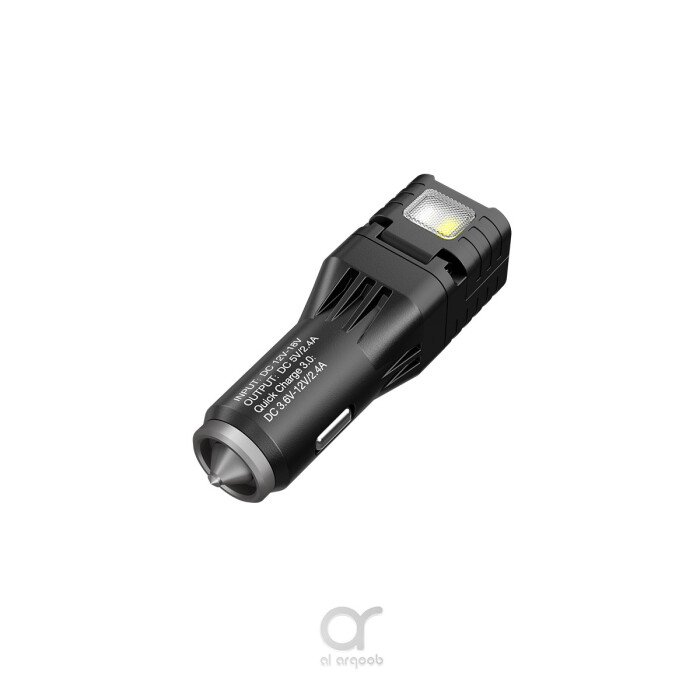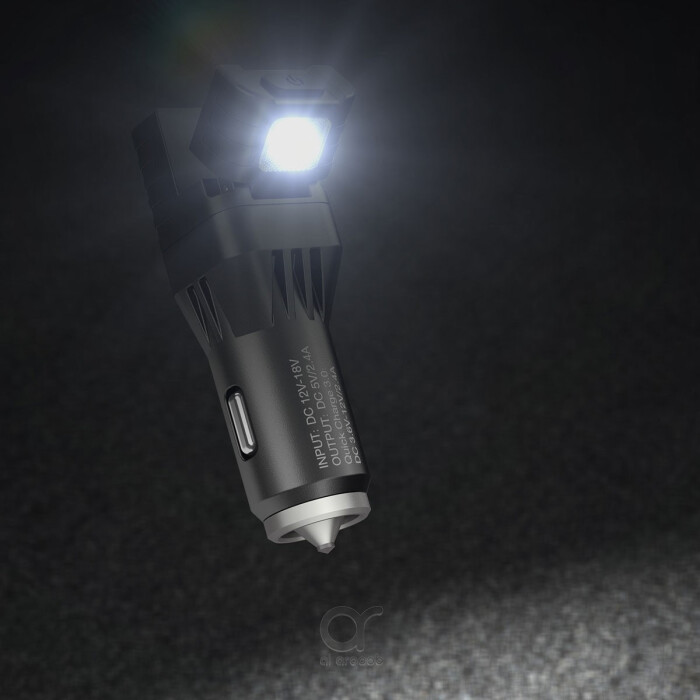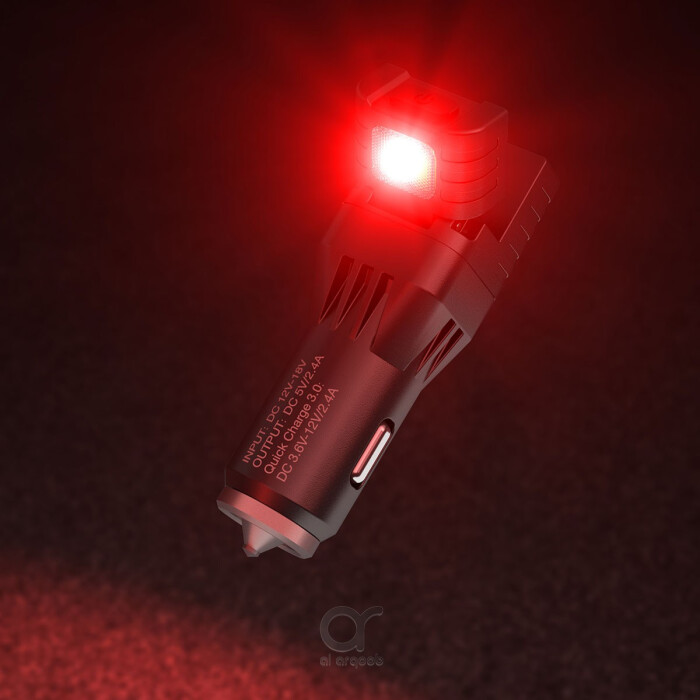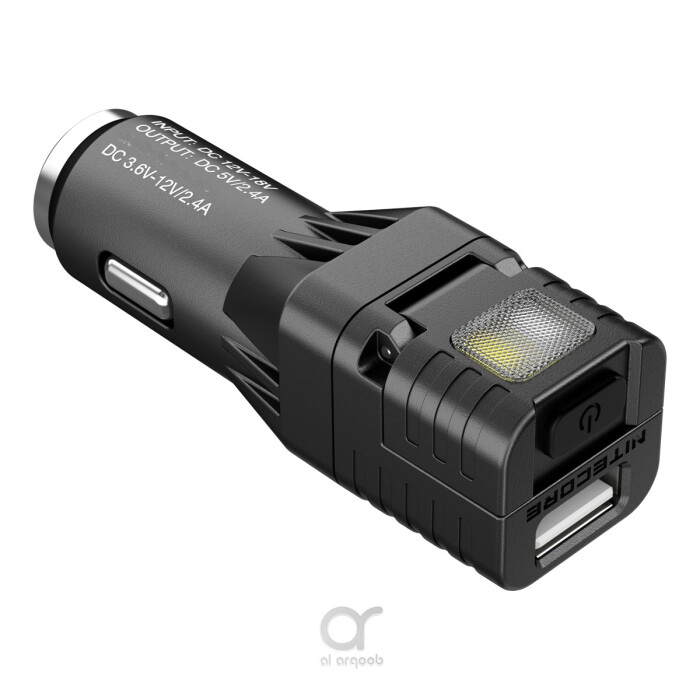 Nitecore
Nitecore VCL10 Multi-functional USB Car Charger and LED Light
Product number: VCL10
Barcode: 6952506404735
Aero-grade aluminium body with hard anodised finish
Unibody design is lightweight, rigid, and fast-cooling
Deep knurling provides secure grip even while wearing gloves
Smooth metal reflectors ensure maximum beam distance
Optical lenses with double-sided scratch-resistant coating
Programmable High output can be customized between 400 and 2000 Lumens
Product Overview
The Nitecore TM10K flashlight has an incredible maximum output of 10,000 lumens from the 6 x Cree XHP35 HD LED and is powered by a built-in, rechargeable 21700 Li-ion battery. A dream come true for any flashaholic, the torch is the first of its kind, offering astounding output and innovative features in a size much smaller than other lights with the same power!
Creating a torch this powerful and compact has taken a lot of careful consideration on Nitecore'e behalf. The TM10K has been made achievable by Nitecore's relentless research, in-depth knowledge and pioneering ideas within the lighting industry to pave the way for future revolutionary design. For example, the LEDs need to reach more than 100W to achieve the 10,000 lumen output; this equals 10 times the highest output of the Nitecore P12! Initially Nitecore thought of an IMR 18650 to power the TM10K, however they turned their attention to the 21700, originally designed for electric cars and featuring a higher performance and larger capacity. Although larger in size, the 21700 offers twice the discharge current and capacity of an IMR 18650.
Another key issue that is inevitable with a torch of this size and power, is the large amount of heat produced by the LED. The answer? A compact and rigid unibody tube to enable timely dissipation, combined with the LEDs being embedded on a 4mm copper cooling PCB to accelerate the cooling process. In addition, the TM10K has two integrated thermal sensors which monitor the temperature of the LED and the system, calculating the appropriate output power and remaining runtime accordingly, using Advanced Temperature Regulations (ATR).
The Nitecore TM10K has a customisable preset on High, between 400 and 2,000 lumens. This allows for greater user control and makes the torch adaptable for your application. When in setting mode, the OLED display will show the current brightness levels while the user can increase or decrease the preset for 100 lumens at a time.
The rechargeable TM10K has a QC 2.0 charging circuit and a Type-C charging port on the tail of the light, enabling fast charging with a maximum of 18W. The flashlight also offers two lockout modes; full and half. Full lockout mode will deactivate all buttons where as half lockout means the tail switch can still be used, allowing it to be carried in a pocket or holster for instant access.
Brightness Levels:
Turbo: 10,000 lumens (The Turbo mode will produce extreme heat during long time activation and is therefore preset to be limited to no more than 7 seconds per activation.)
High: 1000 lumens - 2 hrs runtime (The High mode is customisable between 400 and 2000 lumens; the default is 1000 lumens.)
Mid: 300 lumens - 7 hrs runtime
Low: 100 lumens - 14 hrs runtime
Ultralow: 3 lumens - 200 hrs runtime
Maximum beam distance 288 meters, waterproof to IP68 and resistant to impacts up to 1 meter.
Includes: USB charging cable, wrist lanyard, holster.