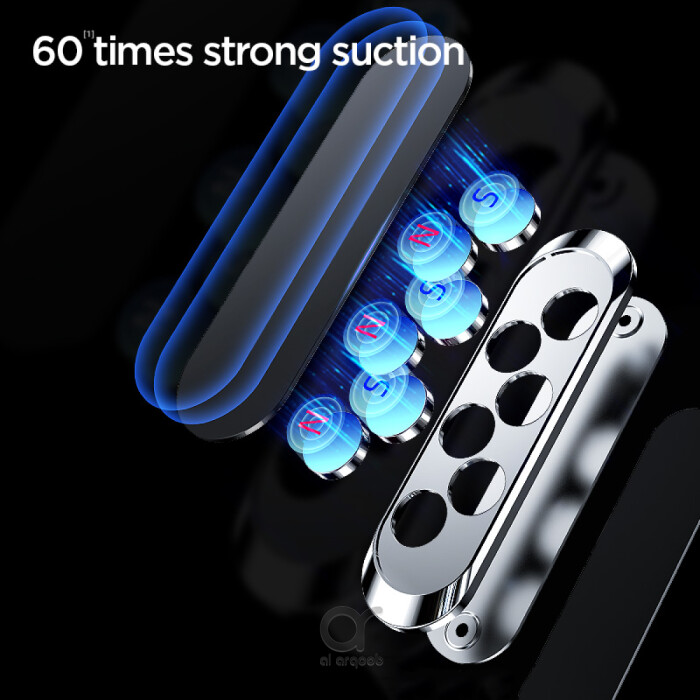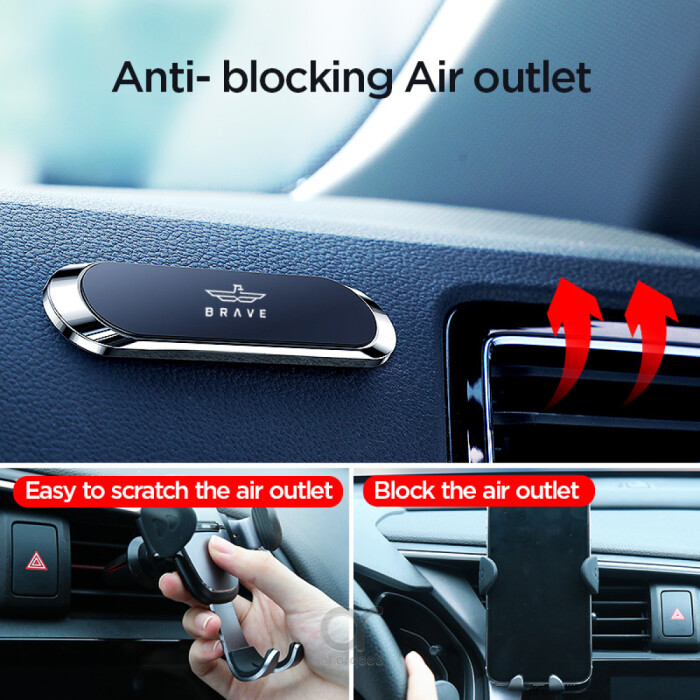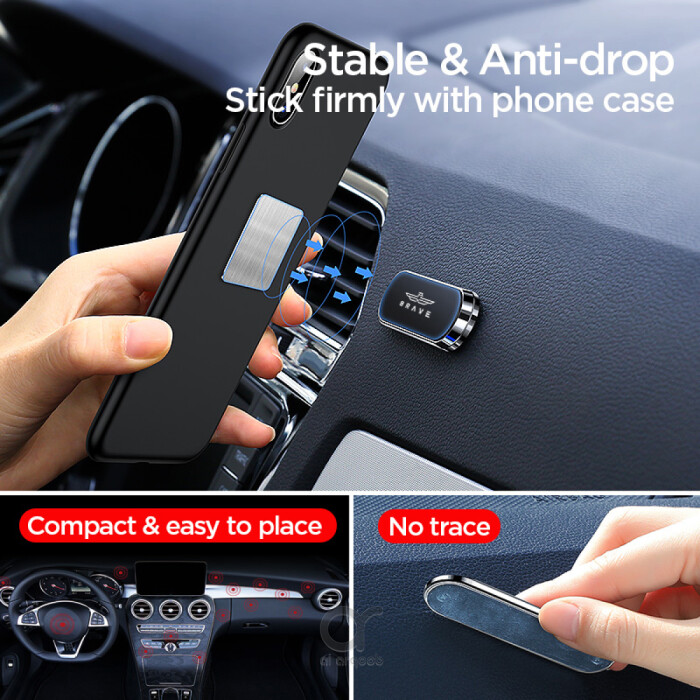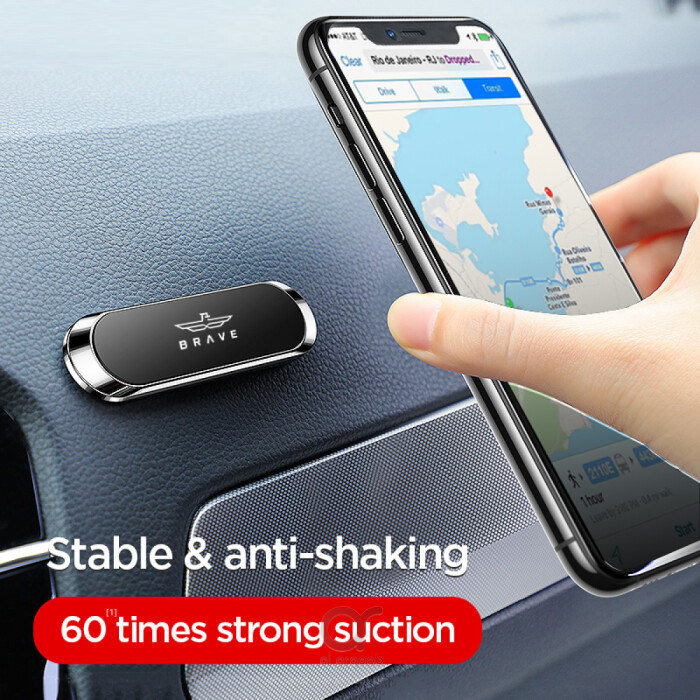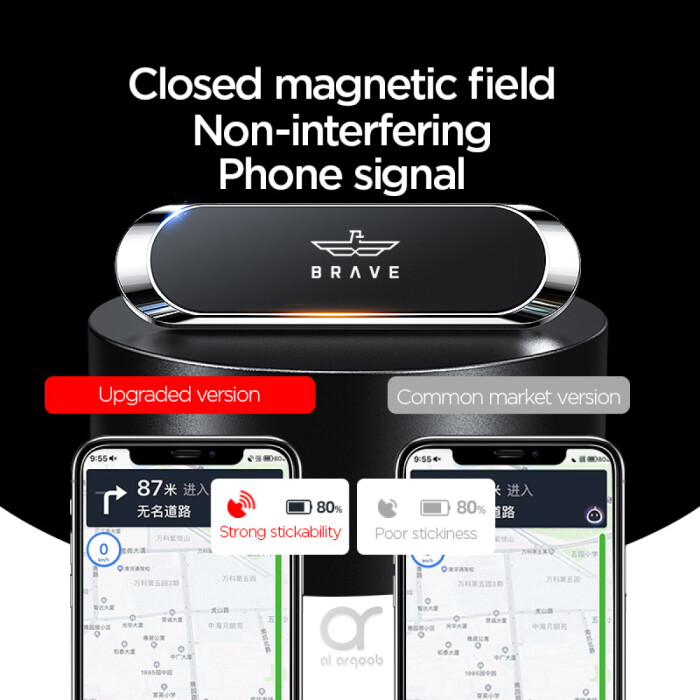 Brave
BRAVE Metal Magnetic Car Mobile Phone Holder BHL-44
Product number: BHL-44
Barcode: 7456871207322
BRAVE magnetic car phone holder, dashboard mobile mount having ultra-strong neodymium magnets. Built with 6 magnets, and it will help the brave magnetic car phone holder to hold your mobile phone even on a bad road condition.
Able to operate even with one hand! It's really easy to use, attach and remove your phone easily from the magnetic car dashboard mount.
Allows you to adjust and choose the best viewing angle for navigation, keeping your eyes on the road for safer driving.
Brave magnetic car phone holder compatible for all kind of smartphones.
Having reliable and strong adhesive. With strong adhesive, can firmly stick to your car dashboard.

Free UAE shipping over AED 150